POW! WOW! Hawaii – Mural festival
Every February starting on Valentine's day, the POW! WOW! HAWAII festival takes place in the Kaka'ako district of Honolulu.
This one-week long event is a gathering of artists from all around the world who celebrate the mix of culture, music and street art.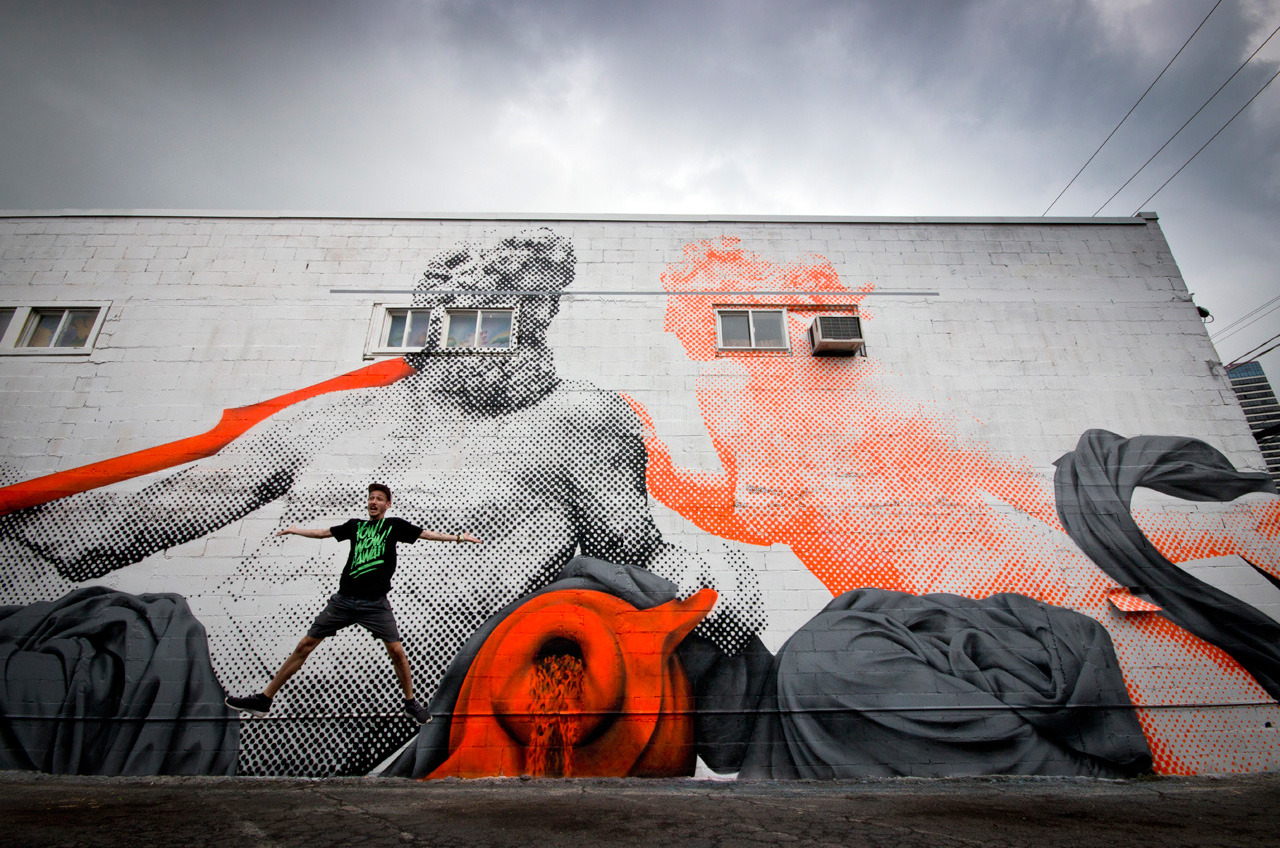 POW! – It's the impact that art has on a person.
WOW! – It's the reaction that art has on a viewer.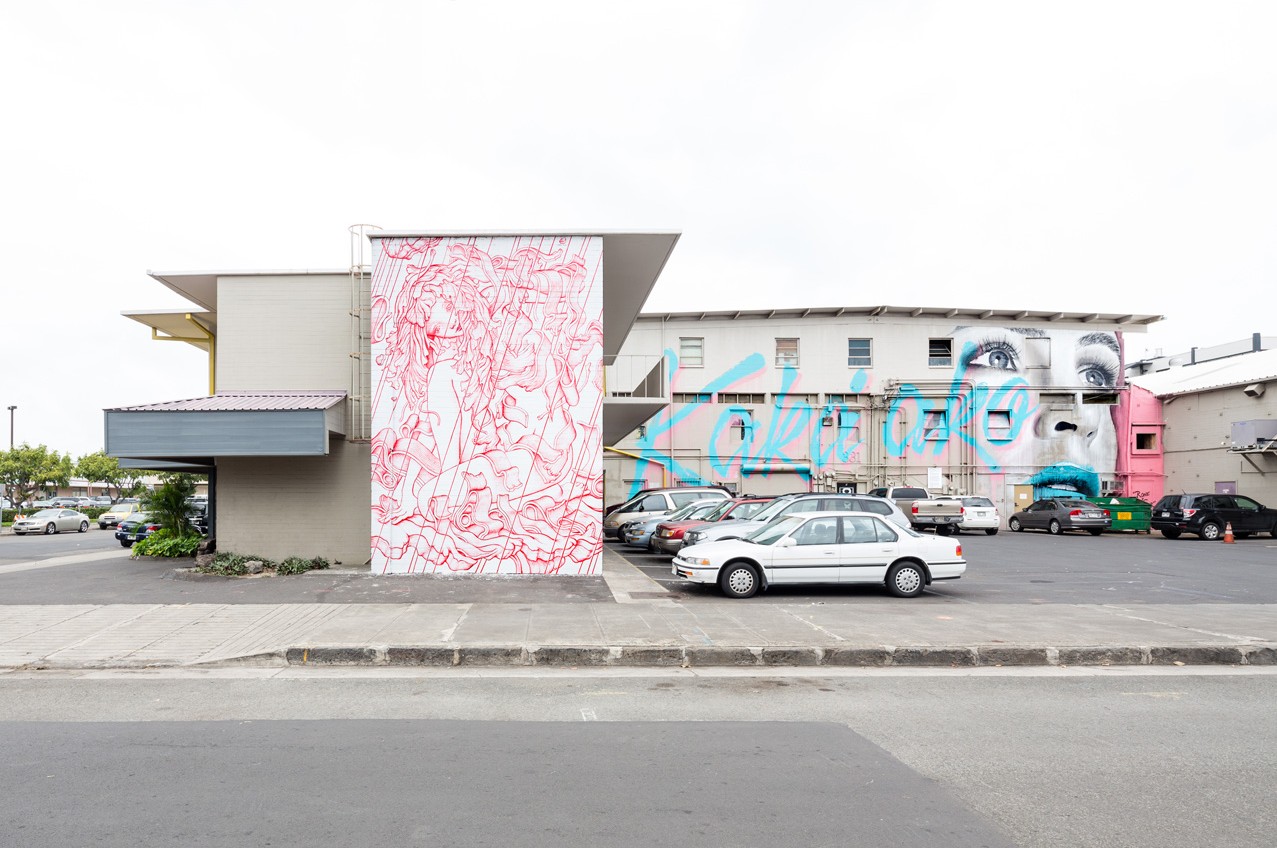 The founders of the festival, Jasper Wong and Larry Chen, have managed to attract the biggest names in street art. Talented artists like Tristan Eaton, James Jean, Alexis Diaz, Natalie Rak and many (many) others.
The quality of the work witnessed is breathtaking, both in terms of illustration and graphic design. It is also interesting to see how graffiti (and street art by derivation), a form of art that has been considered for long time,
and in some places, as a criminal activity, has become a vector of positive impact, facilitating the access to art, education, culture and tourism.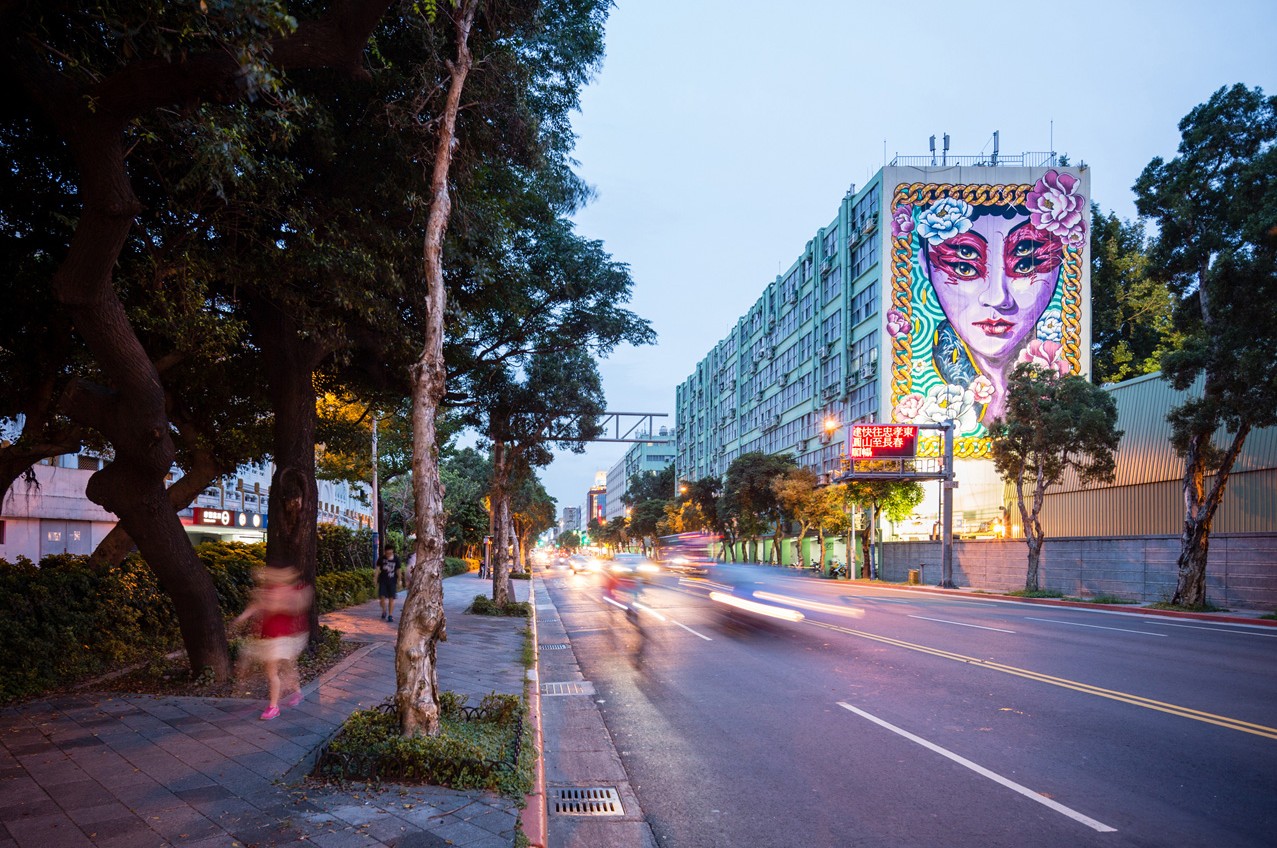 In only five years, POW! WOW! has managed to grow from a small contemporary art festival, to a flourishing community of international artists. A community,
that is looking to expand to several other cities and countries such as Taiwan, Long Beach, Israel, Singapore, Jamaica, Washington D.C., Guam, New Zealand, Germany and more.
As a matter of fact, POW! WOW! will be partnering up this year with the SXSW (Austin, March 14-21) for a massive art exhibit that will feature a series of murals that will be painted around the city.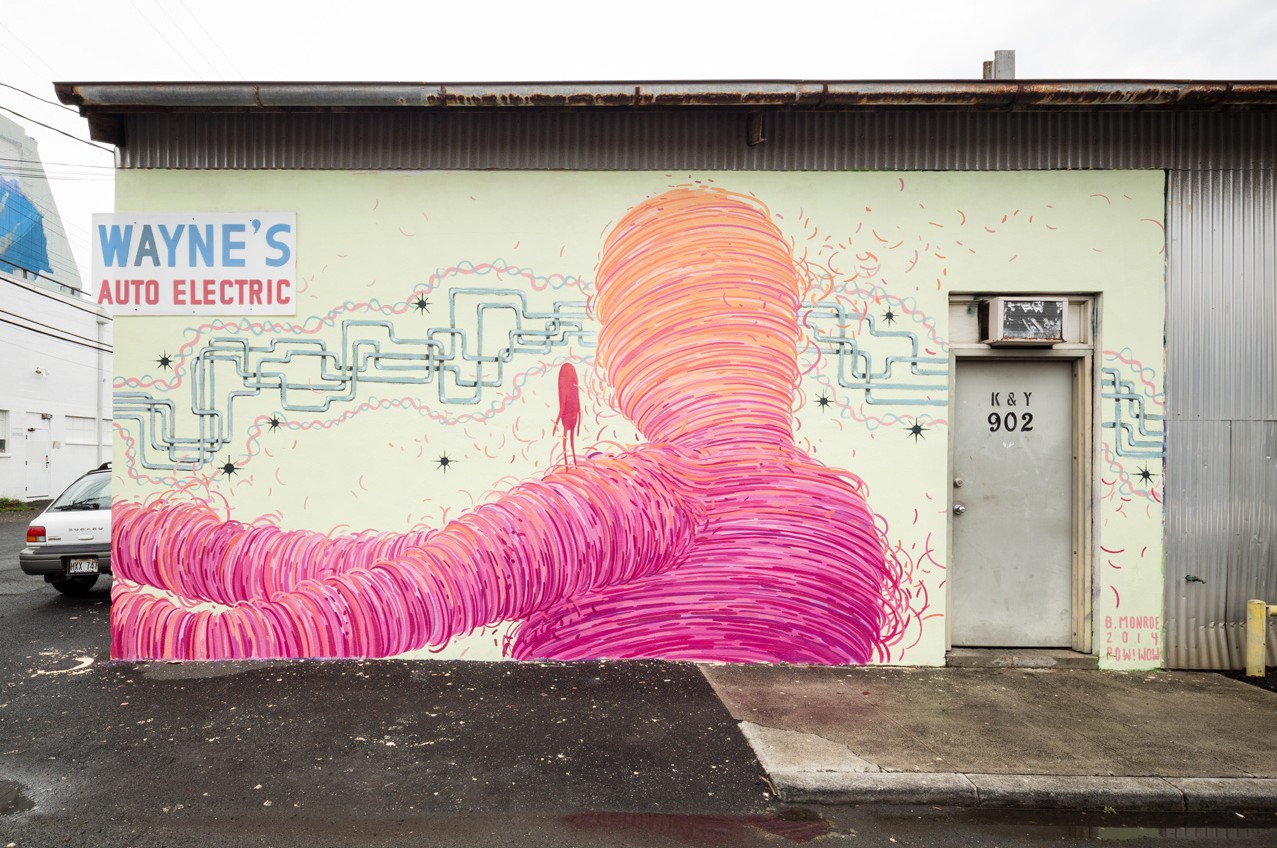 You can follow POW! WOW! HAWAII on Instagram @powwowhawaii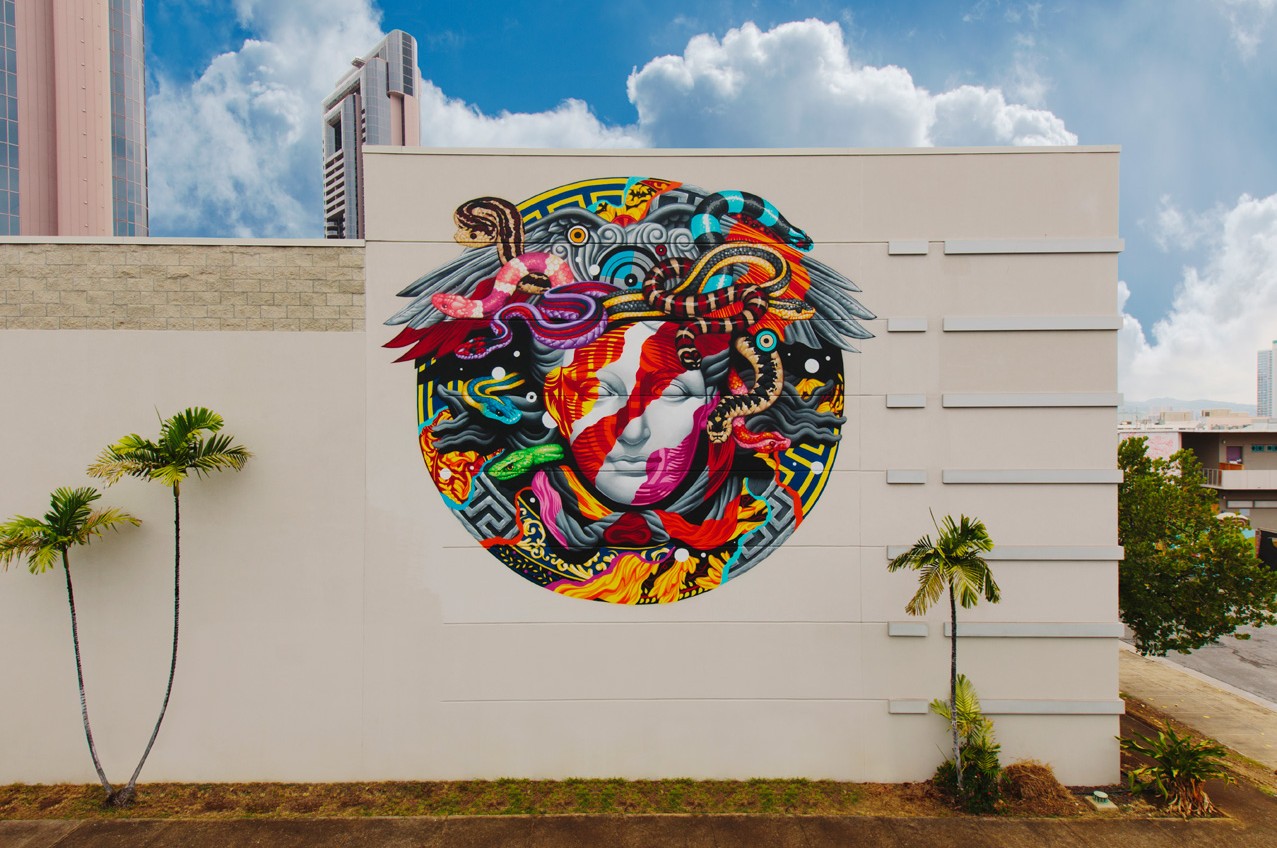 Photo credits:
POW!WOW! Hawaii website