Festival de Rue – Petite Bourgogne: A Captivating Visual Journey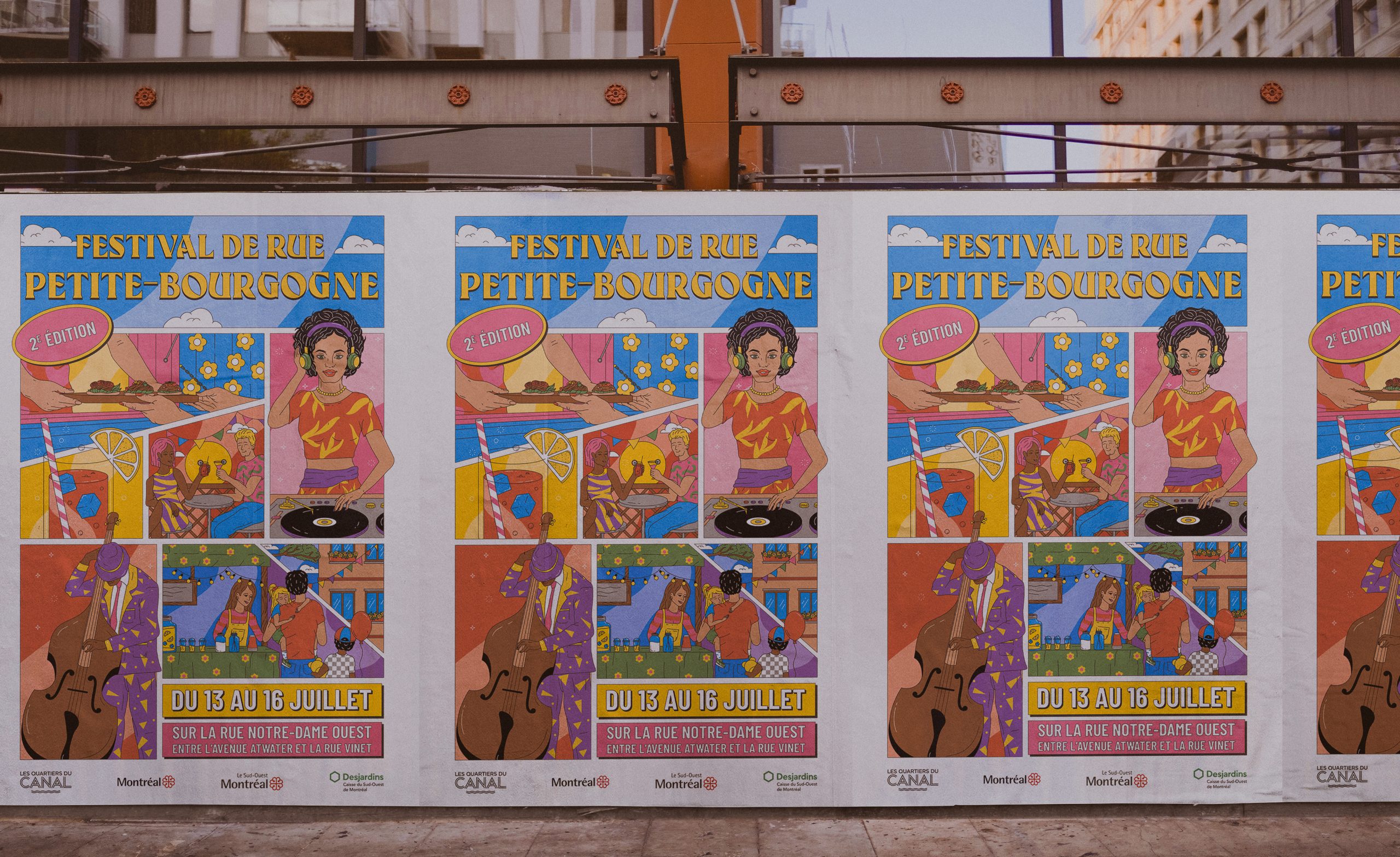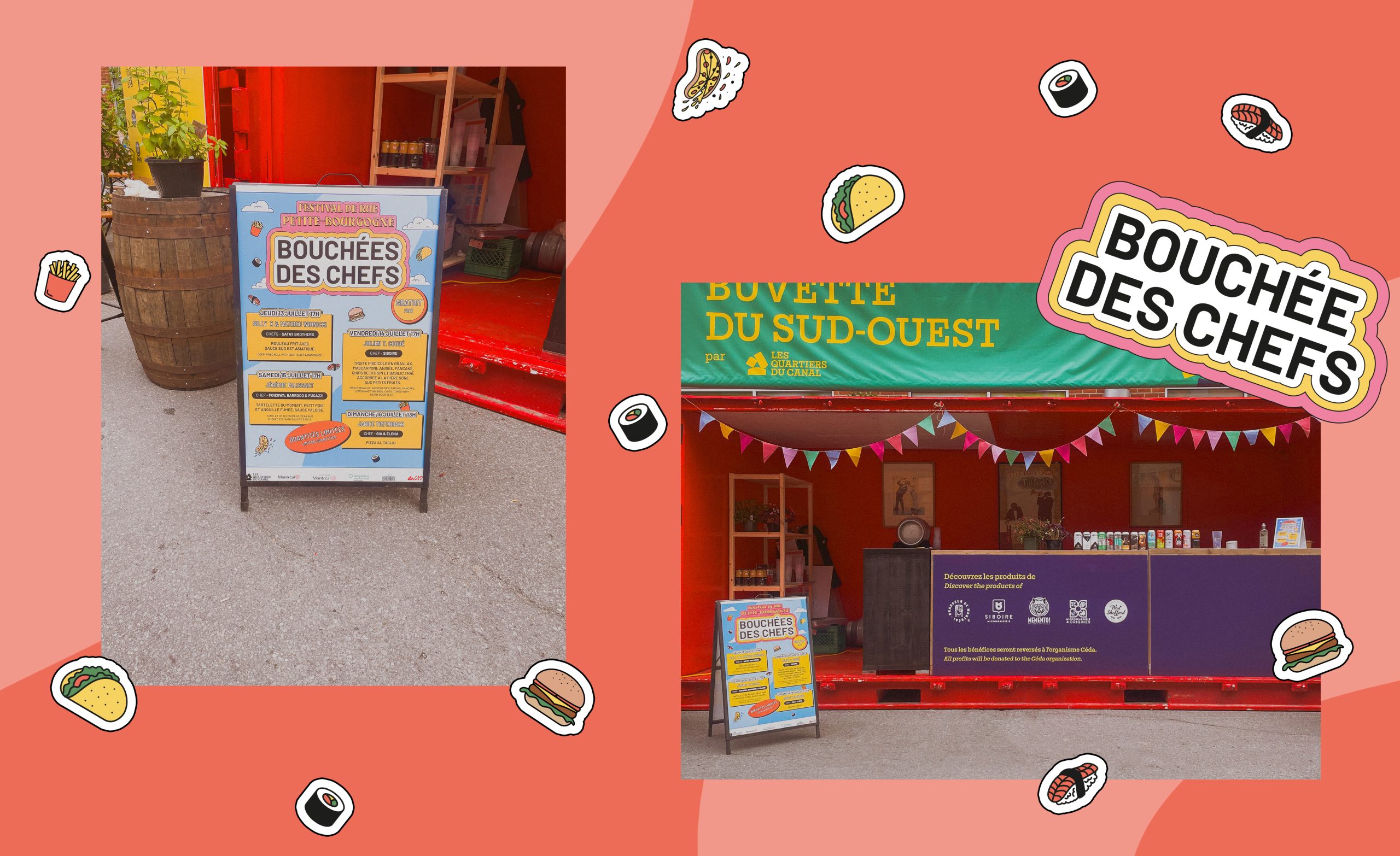 Project Scope
Logo Design: Our involvement with the "Festival de Rue – Petite Bourgogne" encompassed the creation of a unique and dynamic wordmark that would serve as the festival's visual identity.
Web Communication Assets: Our scope extended to developing a range of web marketing assets, including posters, flyers, and social media graphics, aimed at promoting and amplifying the festival's offerings.
Signage Design: As a crucial part of the festival experience, we undertook the task of designing captivating signage that not only guided attendees but also immersed them in the festival's lively atmosphere.
Design Approach
Our strategy revolved around the concept of an illustrative comic strip – a lively visual narrative showcasing the festival's diverse activities. Beginning with the wordmark, we crafted a dynamic emblem using bold typography and vibrant colors that exuded the energy of the event. This aesthetic cohesion extended to crafting promotional materials like posters, flyers, and social media graphics, all of which seamlessly integrated elements from the illustrative comic strip.
Project Duration
Within a tight timeline of just three weeks, we meticulously translated our creative vision into reality. This involved brainstorming, conceptualization, design iterations, and collaboration with the festival organizers to align our creative direction with their objectives. Despite the condensed timeline, our team was committed to delivering a cohesive and compelling branding experience.
Results
Our collaborative efforts culminated in resounding success. The client was not only pleased with the branding's alignment with the festival's ethos but also with how it resonated with the target audience. The illustrative comic strip concept, particularly, received enthusiastic appreciation for its ability to convey the diverse array of festival activities in a visually engaging manner.
Conclusion
Our journey with the "Festival de Rue – Petite Bourgogne" was a testament to our studio's ability to harmoniously blend creativity and strategic design. From logo creation to web marketing assets and captivating signage, every element of our branding endeavor encapsulated the festival's vibrancy. Despite the time constraints, our approach proved successful in encapsulating the festival's essence, leaving a lasting impression on both the client and the festival attendees.