Transforming StreamingFast Digital Identity
StreamingFast, a cutting-edge technology company specializing in high-performance data streaming, embarked on a mission to enhance its digital identity and user experience. Seeking a balance between professionalism and vibrancy, they engaged our design studio to create a cohesive and visually appealing brand image that could simplify complex concepts for their audience.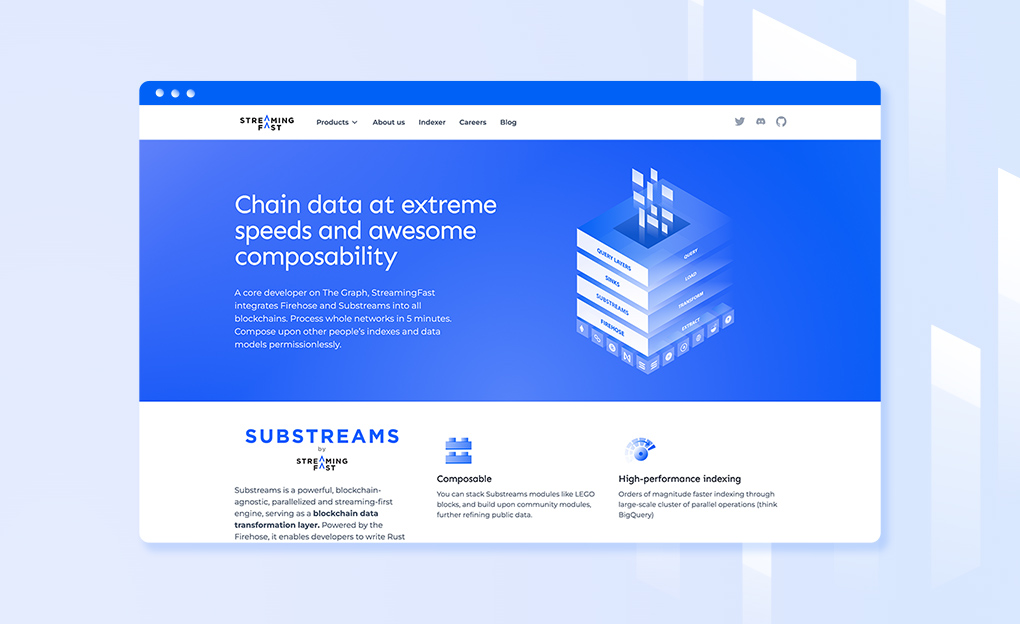 Project Scope
Icon Design: Our design team developed a set of custom icons that visually represented StreamingFast's technical offerings while maintaining a professional yet colorful aesthetic.
Website Design: We undertook a comprehensive redesign of the company's website, ensuring it was not only visually engaging but also easy to navigate on mobile devices.
Technical Drawing Design: Our experts translated intricate technical concepts into intuitive visual representations, making complex information accessible and user-friendly.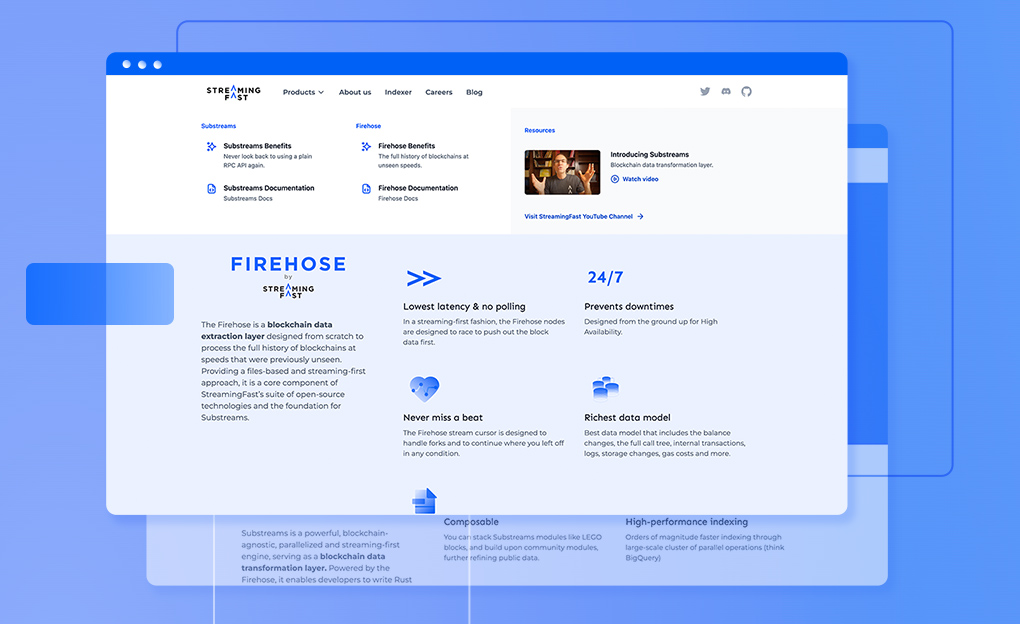 Design Approach
Our approach was rooted in creating a harmonious fusion of professionalism and vibrancy. We meticulously curated a color palette that conveyed the brand's technical prowess while adding splashes of color to infuse a sense of liveliness. The website design prioritized clean layouts and seamless mobile responsiveness, catering to modern browsing habits.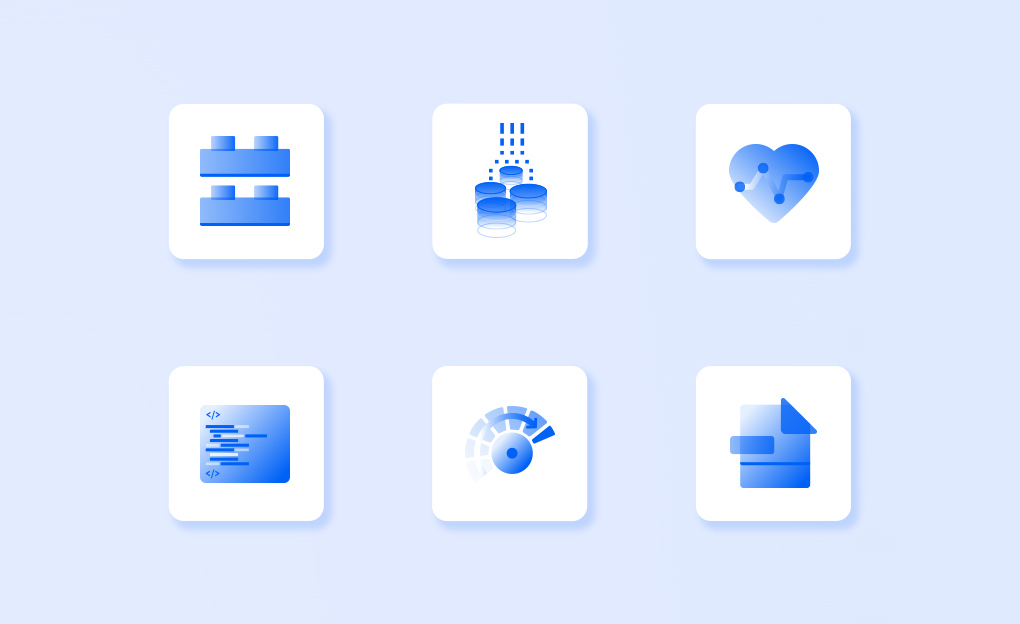 Project Duration
The project was efficiently executed within a span of one month. Effective communication between our team and StreamingFast ensured timely progress and successful implementation.
Results
The outcome was a resounding success, aligning seamlessly with StreamingFast's vision. The custom icons added visual appeal to the technical aspects, making their offerings more relatable. Our website overhaul significantly enhanced the user experience, and the technical drawings transformed intricate concepts into easily digestible visual aids.
We were delighted to receive a testimonial from StreamingFast's CEO, who expressed their satisfaction:
"Hello, I'm very happy! Very positive feedback from everyone in the office about your work. 😊 Very good result!"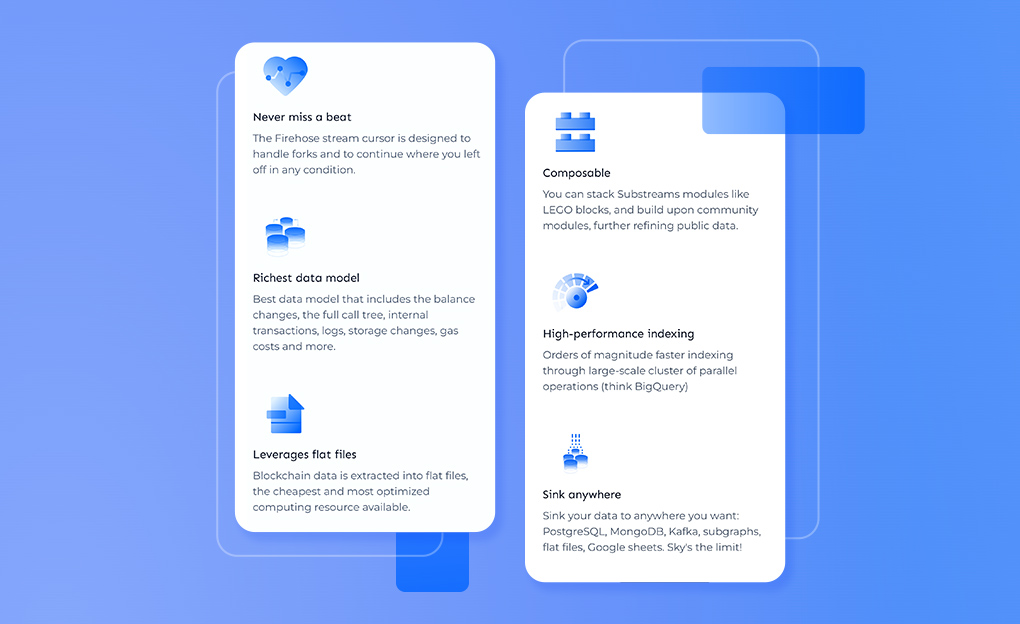 Conclusion
The collaboration with StreamingFast underscored the power of design in translating complexity into simplicity while maintaining professionalism. By seamlessly blending vibrant aesthetics with technical accuracy, our design solutions not only elevated StreamingFast's brand image but also enhanced user engagement and understanding. The project's successful completion in just one month showcased the efficiency and expertise of our design studio in delivering impactful design solutions.