Lesser-known life facts of notable Entrepreneurs
28/28 – Steve Jobs (1955 – 2011)
Steven Paul "Steve" Jobs was an american entrepreneur and inventor. He was the co-founder,
chairman, and CEO of Apple Inc., as well as the CEO and largest shareholder of Pixar Animation Studios.
Before starting Apple, Steve Jobs and Steve Wozniak built digital blue boxes that allowed them to make calls
to any number around the world. One of their first calls was to the Vatican, they asked to talk to the pope.
Steve Jobs was biologically half Syrian Muslim. He was pescetarian, meaning that he would eat fish but no other meat.
Jobs was extremely picky about packaging and was very passionate when it came to Apple's packaging,
he would obsessively think about getting the right emotional response from people after opening one of his products.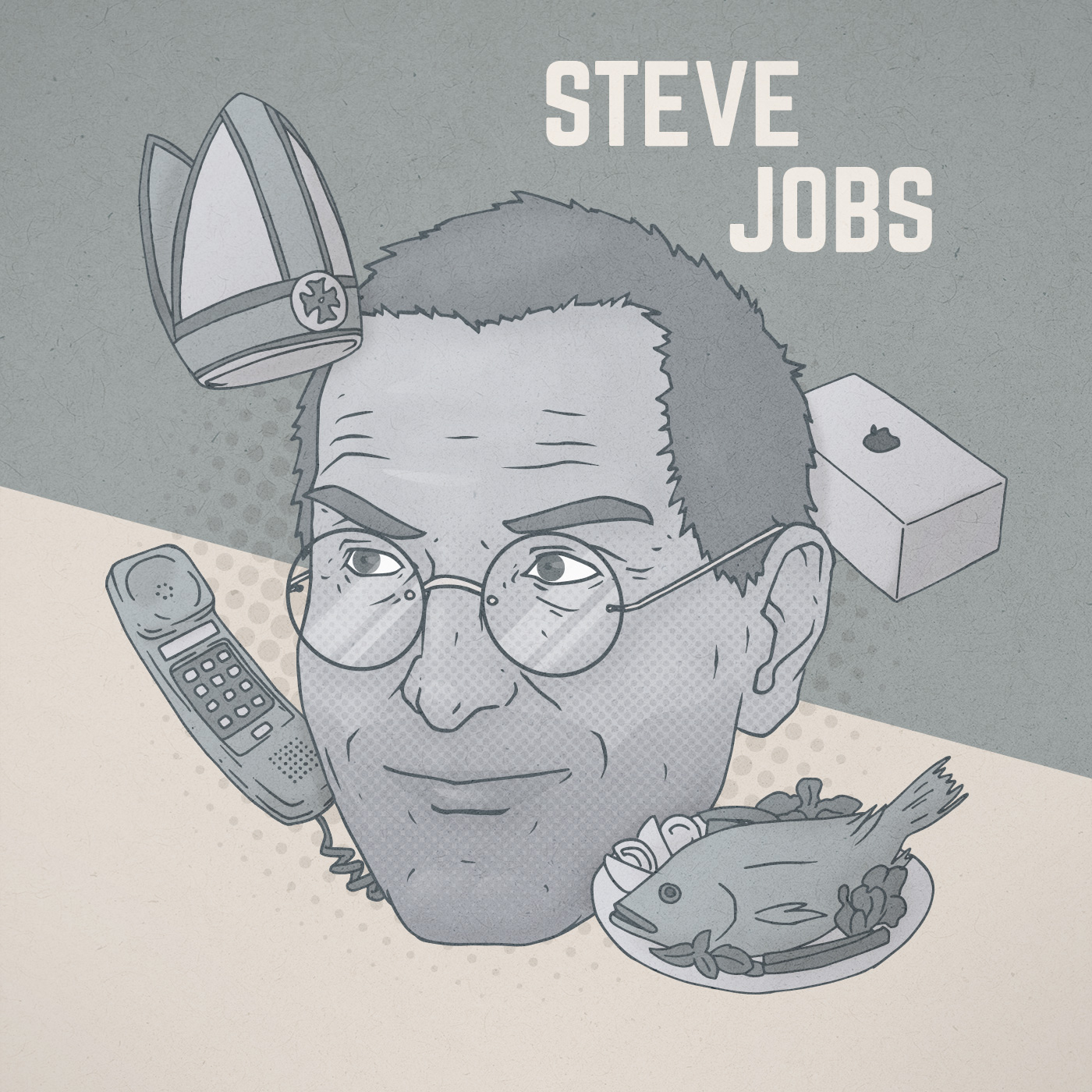 27/28 – Elizabeth Holmes
Elizabeth Anne Holmes is an American businesswoman and CEO of Theranos,
a blood test company founded in 2003. She is the youngest self-made female billionaire in America
and has over 84 patents on her name. Part of her inspiration to found Theranos was her hate to needles.
She dropped out of college when she was 19 and used her tuition money to start her company.
She spends more of her time at work, working 7 days a week. There has been much controversy
over Theranos in the last couple of months after accusations from two former employees
that Theranos tampered with its data. Accusations that came to light after its $9 billion valuation.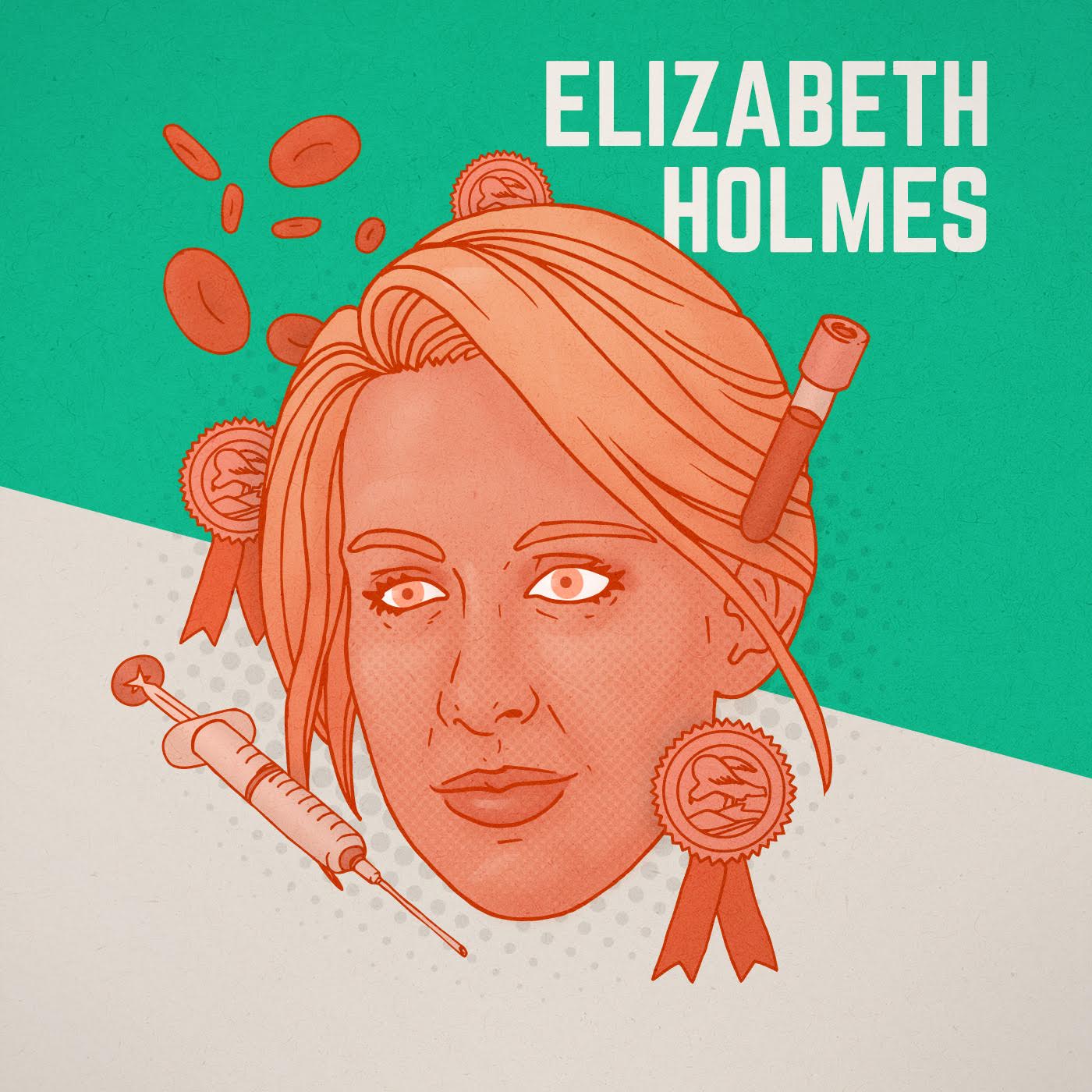 26/28 – Larry Page
Lawrence "Larry" Page is the co-founder of Google. He is the current CEO of Google's
parent company Alphabet. He is the inventor of "PageRank", Google's main search ranking algorithm.
When Larry first met his co-founder Sergey Brin, they didn't like each other that much, and spent much of their time together arguing.
Larry Page is a major investor in the electric car company Tesla, owned by Elon Musk. In 2013, after avoiding public
speaking engagements during months, Page announced he had been suffering from vocal cord paralysis. He has explained that he
is still able to continue working, even if having a softer voice makes it difficult to speak publicly.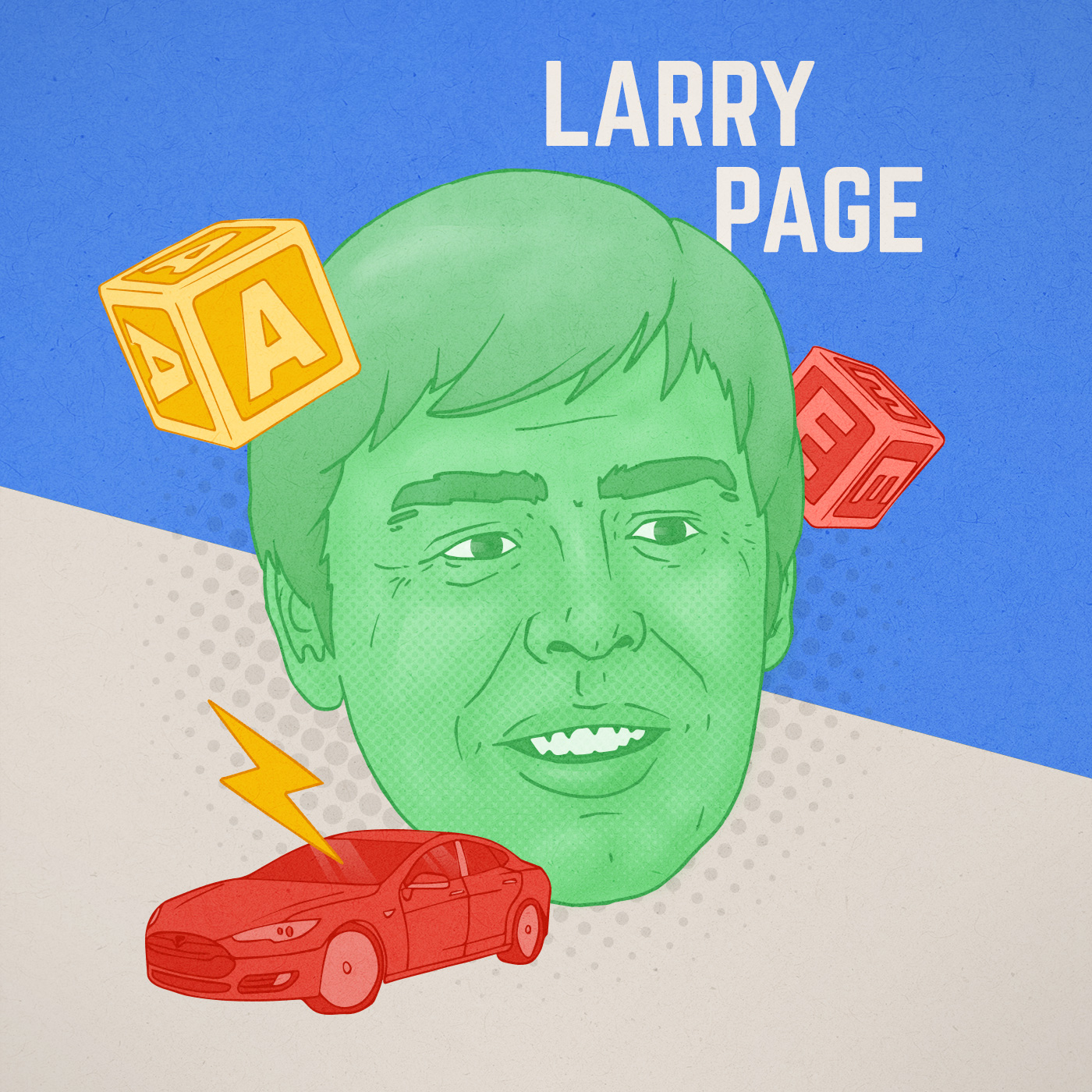 25/28 – Reed Hastings
Wilmot Reed Hastings, Jr. is an entrepreneur and philanthropist. He is the co-founder of Netflix,
on-deman internet steaming service with more than 75 million users, distributed over 130 countries.
In 1998, Hastings met with Jeff Bezos (Amazon's founder) to discuss a sale, but the deal felt through
since Hasting wasn't impressed with Amazon's $12 million offer. In 2005, while in the middle of a pricing
war against Blockbuster, Hastings made a comment during a conference call telling how Blockbuster was throwing
everything at them but the "Kitchen sink". Not too long after, John Antioco, Blockbuster's CEO
at the time, mailed Hasting a kitchen sink.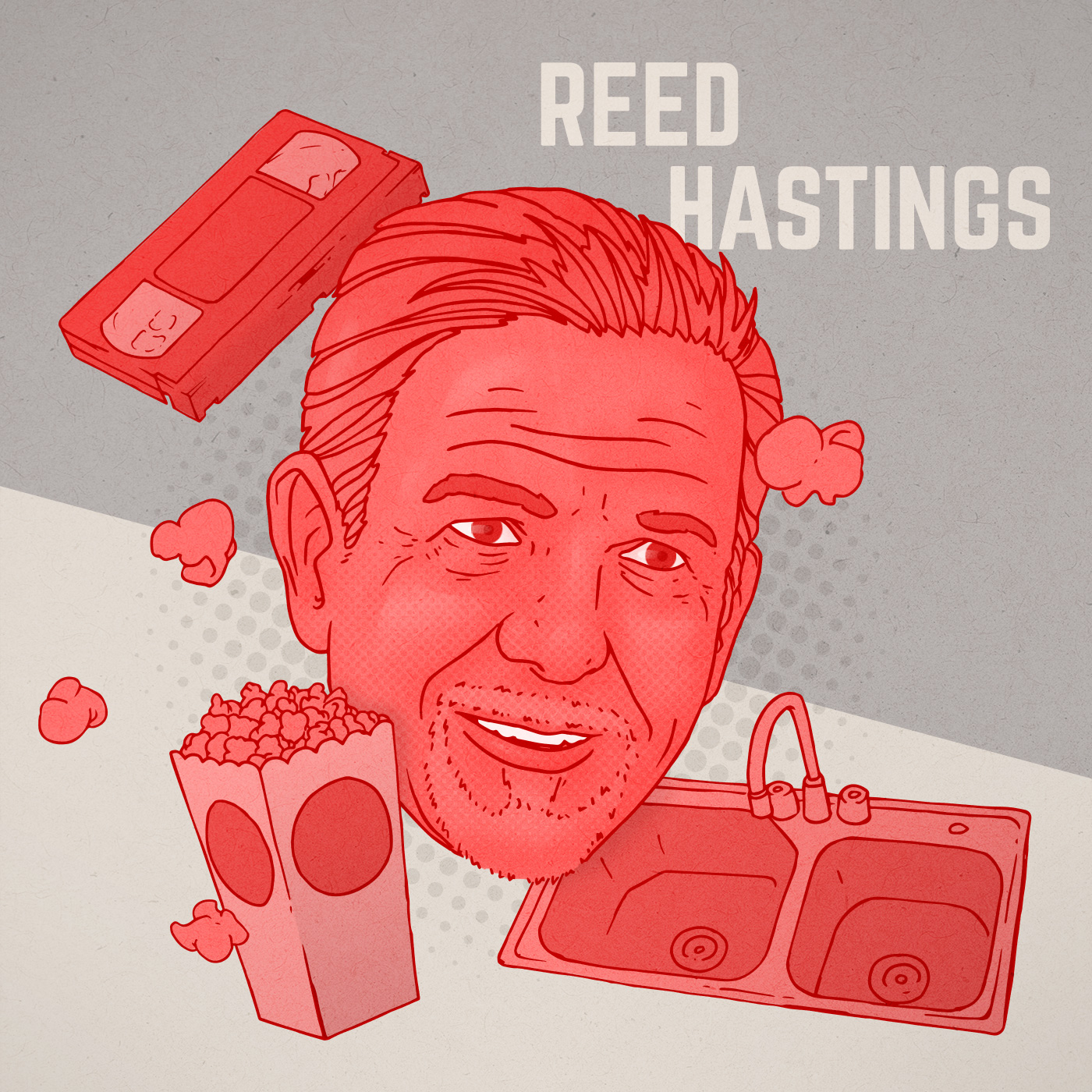 24/28 – Emma Watson
Emma Charlotte Duerre Watson is a British actress, model, and activist best known for playing
the character of Hermione, the best friend of Harry Potter in the Harry Potter film franchise.
Although British, she was born Paris and lived there until the age of five. She had never acted
professionally before auditioning for her role of Hermione. She has strongly promoted education for girls
and in 2014 was appointed as a UN Women Goodwill Ambassador.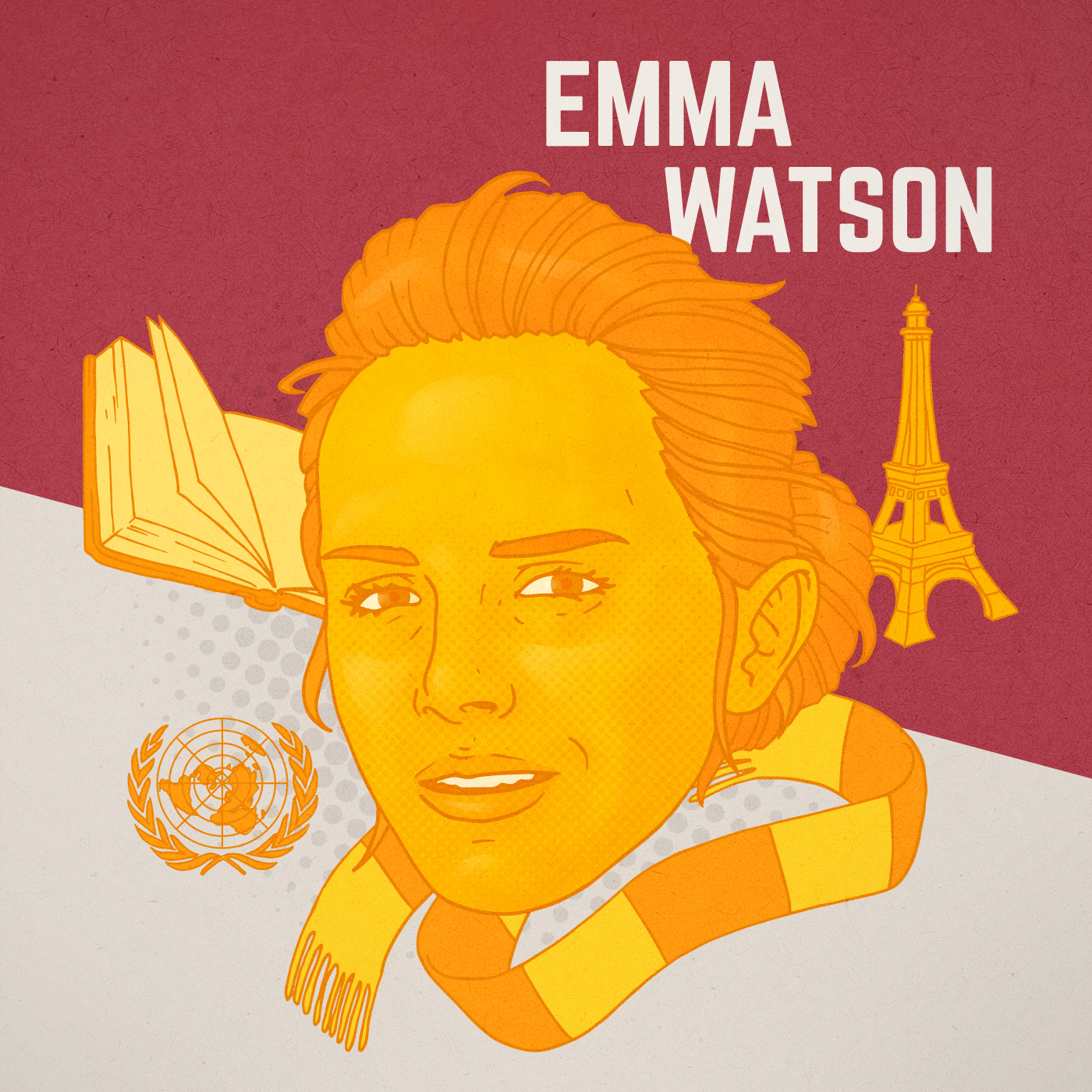 23/28 – Mark Cuban
Mark Cuban is a businessman, investor, film producer, author, television personality and philanthropist.
He is a "shark" investor on the television series Shark Tank and owner of the NBA's Dallas Mavericks.
Mark started his business career as a salesperson for Your Business Software, company from which he was
fired less than a year later for procuring business from a new client instead of opening the store.
During the 2012 USA presidential election, Cuban offered $1 million to Donald Trump if he would shave his hair off his head.
He is a pro wrestling fan and has made plenty of appearances on the WWE programming.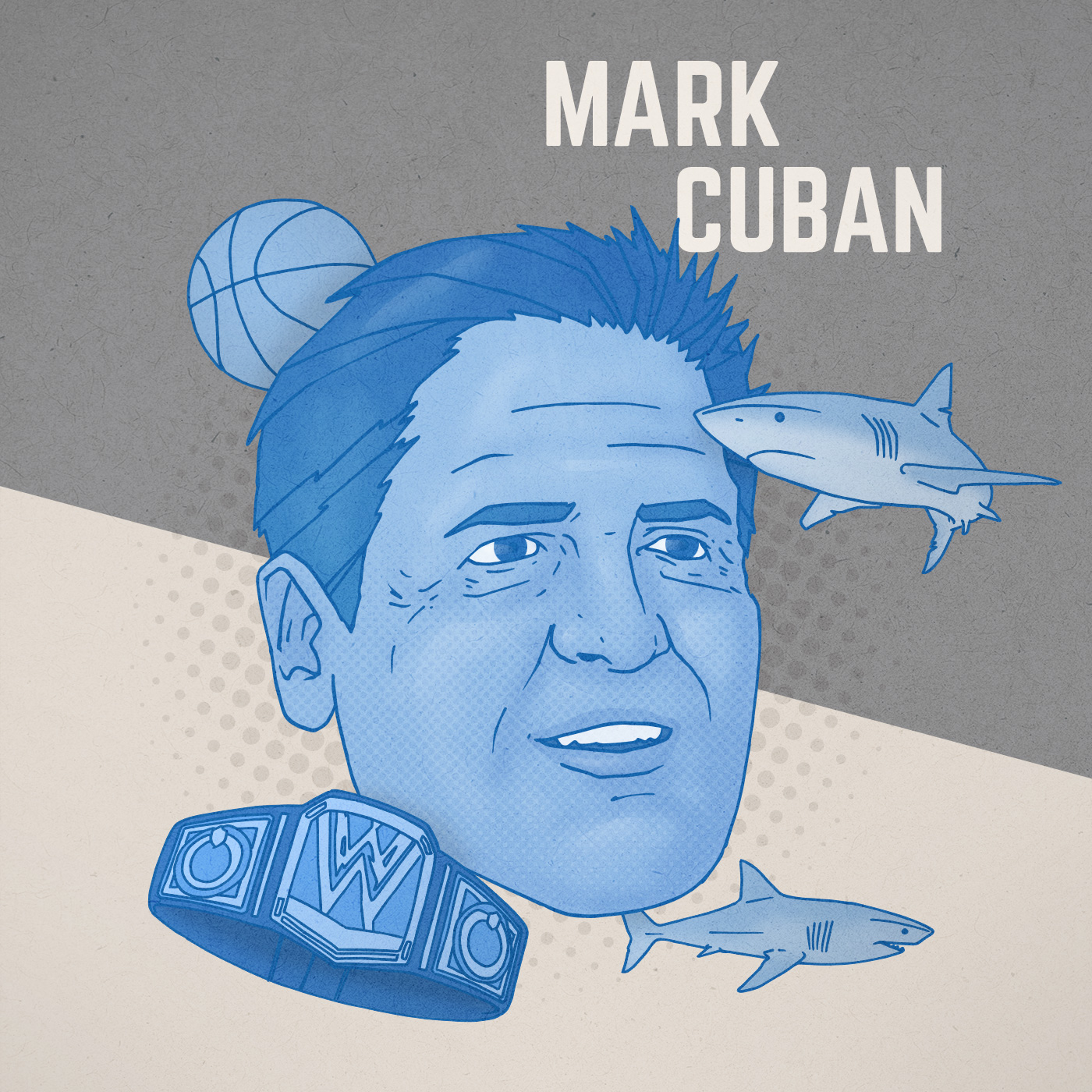 22/28 – Nikola Tesla (1856 – 1943)
Nikola Tesla was physicist, inventor, electrical engineer, mechanical engineer
and futurist best known for his contributions to the design of the modern alternating
current (AC) electricity supply system. Tesla was born during a lightning storm.
He had photographic memory, could recall entire books and images in great detail
and had obsessive compulsive behaviour and insomnia. He collaborated closely with
Thomas Edison in designing direct current generators before Tesla quit to pursue
his dream of the alternate current induction motor. Most of Tesla's possessions
where classified by the U.S. government after his dead and were slowly released
to his family after many years.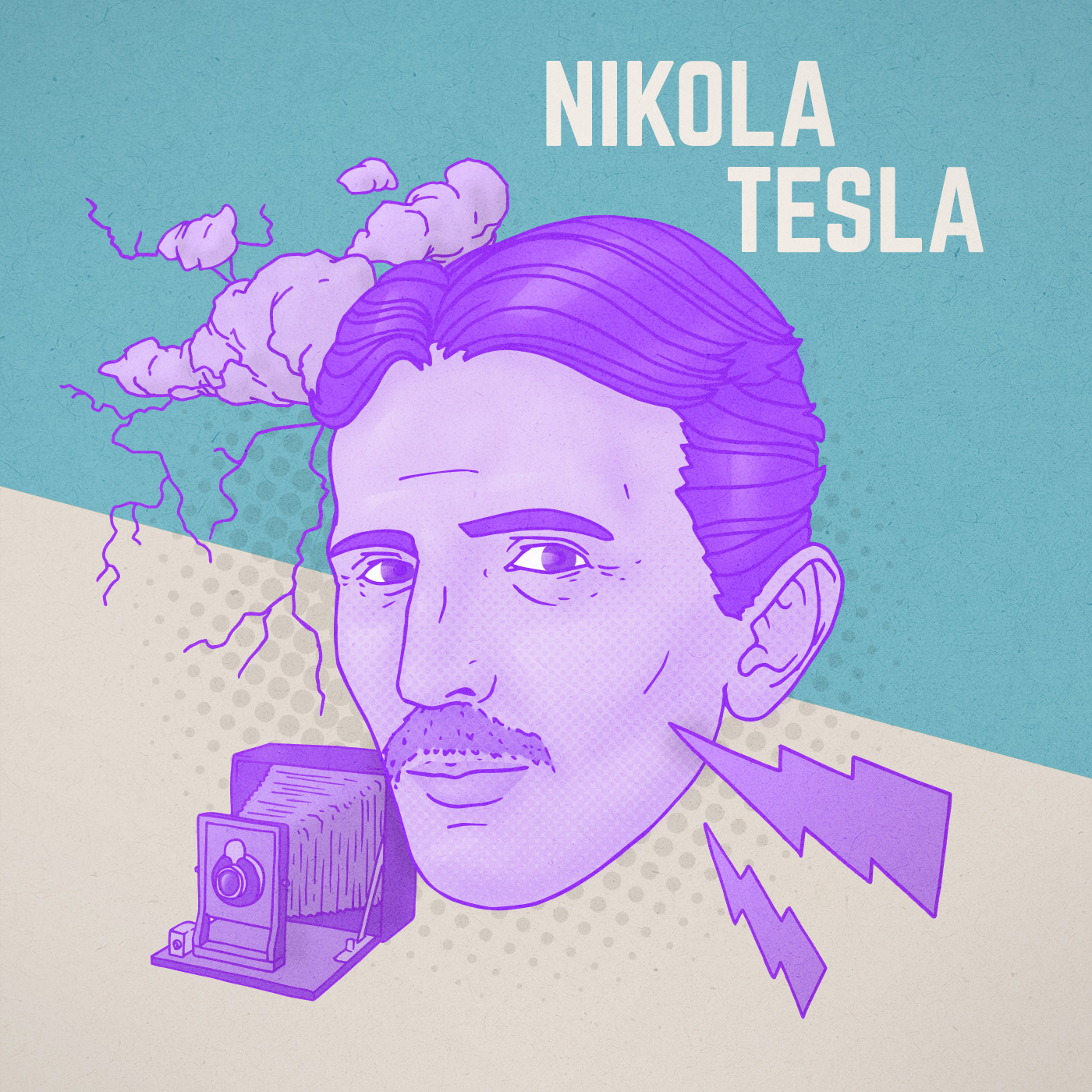 21/28 – Beyoncé
Beyoncé Giselle Knowles-Carter is a singer, songwriter and actress.
She rose to fame in the 90s as the lead singer of the R&B group, Destiny's Child.
After the group was dismantled on 2005, she continued her solo carrier and has earned
over 5 Grammy Awards and been featured several times on the Billboard Hot 100 number-one singles.
She has worked with several charities including Chime for Change, Girl Up, Elevate Network, International
Planned Parenthood Federation, Girls Inc. of Greater Houston, and I Was Here. She married to Jay-Z, on 2008.
She founded the House of Deréon clothing line and has also launched several fragrance lines.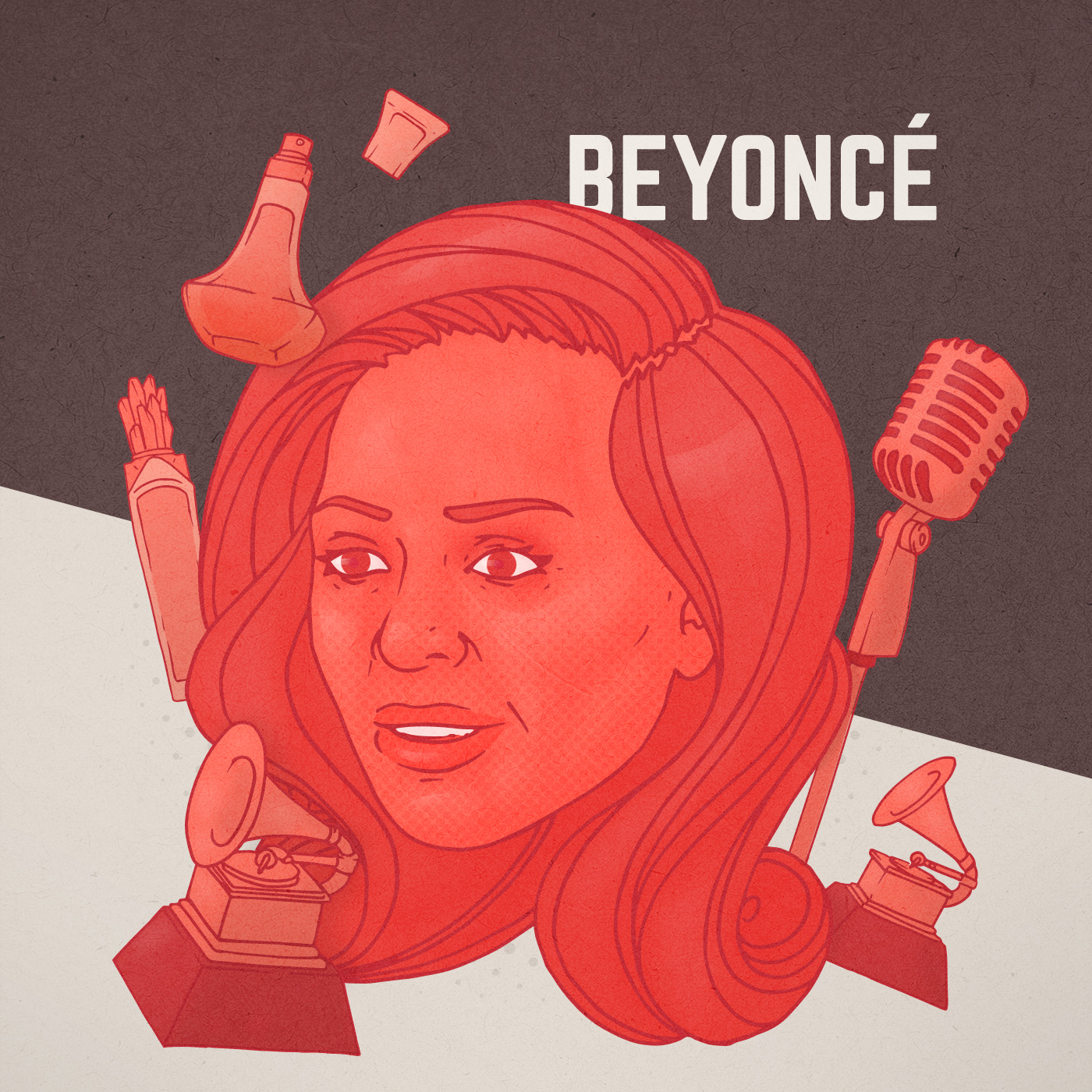 20/28 – Mark Zuckerberg
Mark Elliot Zuckerberg is a computer programmer, entrepreneur, and philanthropist.
He is mostly known for being the co-founder of Facebook. Before working Facebook,
before dropping out from Harvard, he created Course Match (program where students
could decide what courses to opt for based on other students comments) and
Facemash (website where students could judge other students attractiveness).
It's said that Facebook's main color blue was chosen because Zuckerberg is red-green color blind.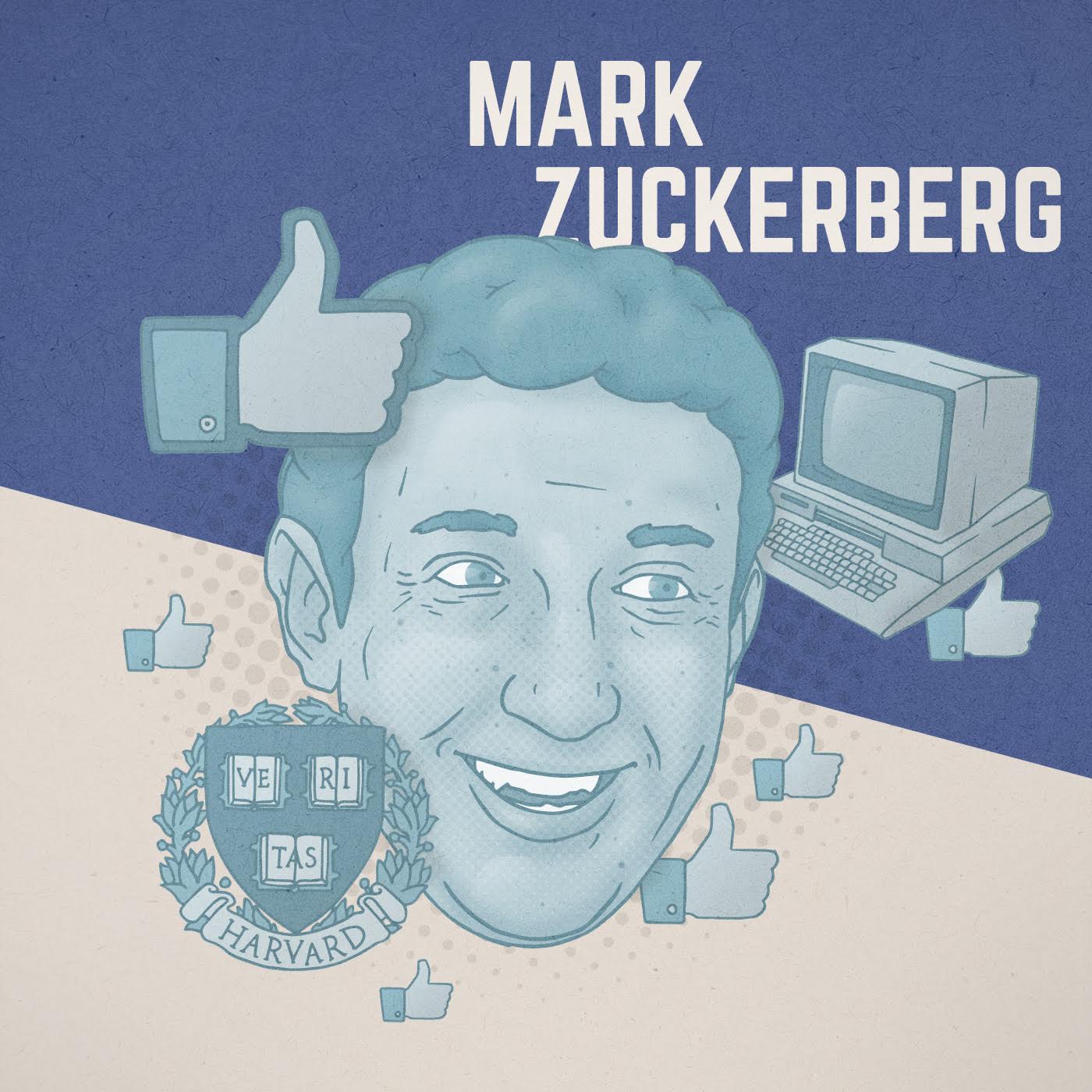 19/28 – Carlos Slim Helú
Carlos Slim Helú is a Mexican business magnate, investor, and philanthropist. Slim has ranked several times
as the richest person in the world, and has been named the "Warren Buffett" of Mexico. He is the chairman of
Latin America's largest mobile-phone carrier América Móvil. His business empire accounts for 40% of the listings
on the Mexican Stock Exchange. He has no interest in luxurious yachts or palaces, he drives himself most of the time
and lives at a modest building close to his office. He is know to be a huge baseball fan, his favorite team is
the New York Yankees and has a vast knowledge of the games and player statistics.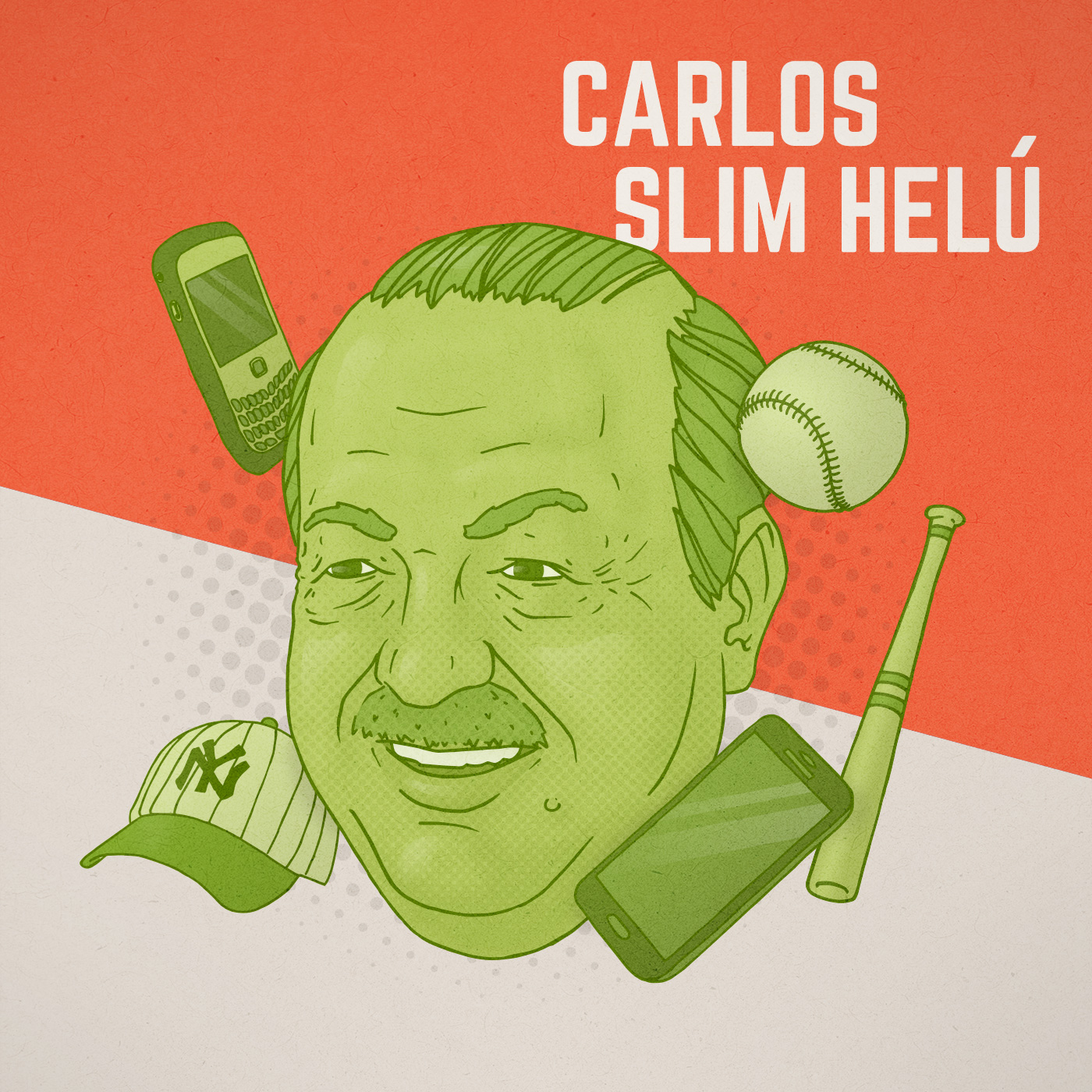 18/28 – Melinda Gates
Melinda Gates is the co-founder of the Bill & Melinda Gates Foundation.
She worked at Microsoft as project manager for Microsoft Bob, Microsoft Encarta and Expedia.
She holds a double bachelor degree in computer science and economics from Duke University.
She and Bill Gates came up with the idea of the Bill & Melinda Gates Foundation during their
first trip to Africa while having a walk on the beach in Zanzibar. Melinda and Bill got married at
a secret ceremony on the 17th hole of a Hawaiian golf course.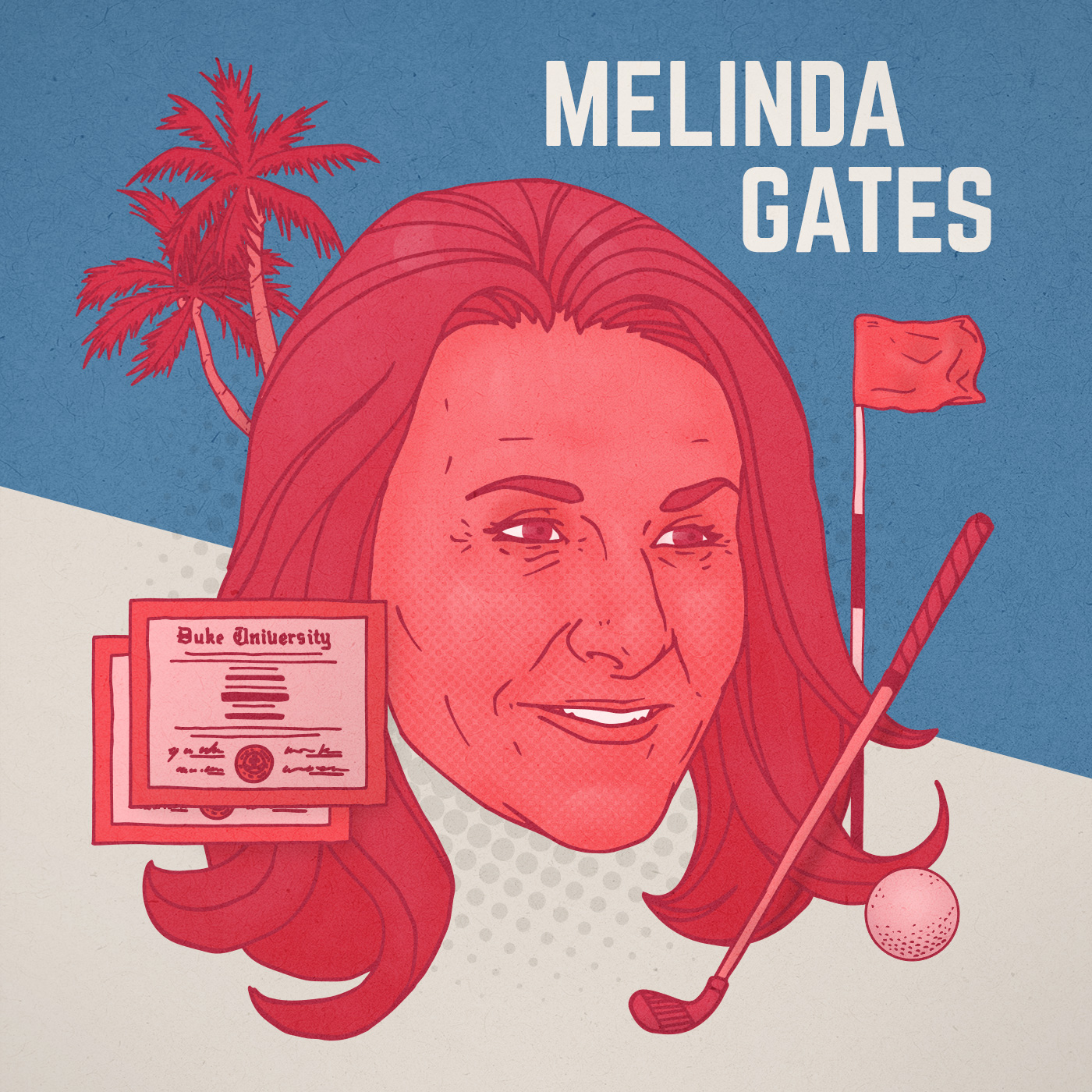 17/28 – Jeff Bezos
Jeffrey Preston Bezos is the founder and CEO of Amazon.com, the largest retailer
on the web and e-commerce pioneer. He is also the owner of the Washington Post
newspaper and his wealth is estimated to be US$59.2 billion. In 2012 he funded
a secret mission to recover two rocket engines from the Apollo 11 moon rocket.
He is building a 10,000 year clock in the middle of a mountain. The giant clock
is meant to tick every year and it is being built as a symbol of long-term thinking.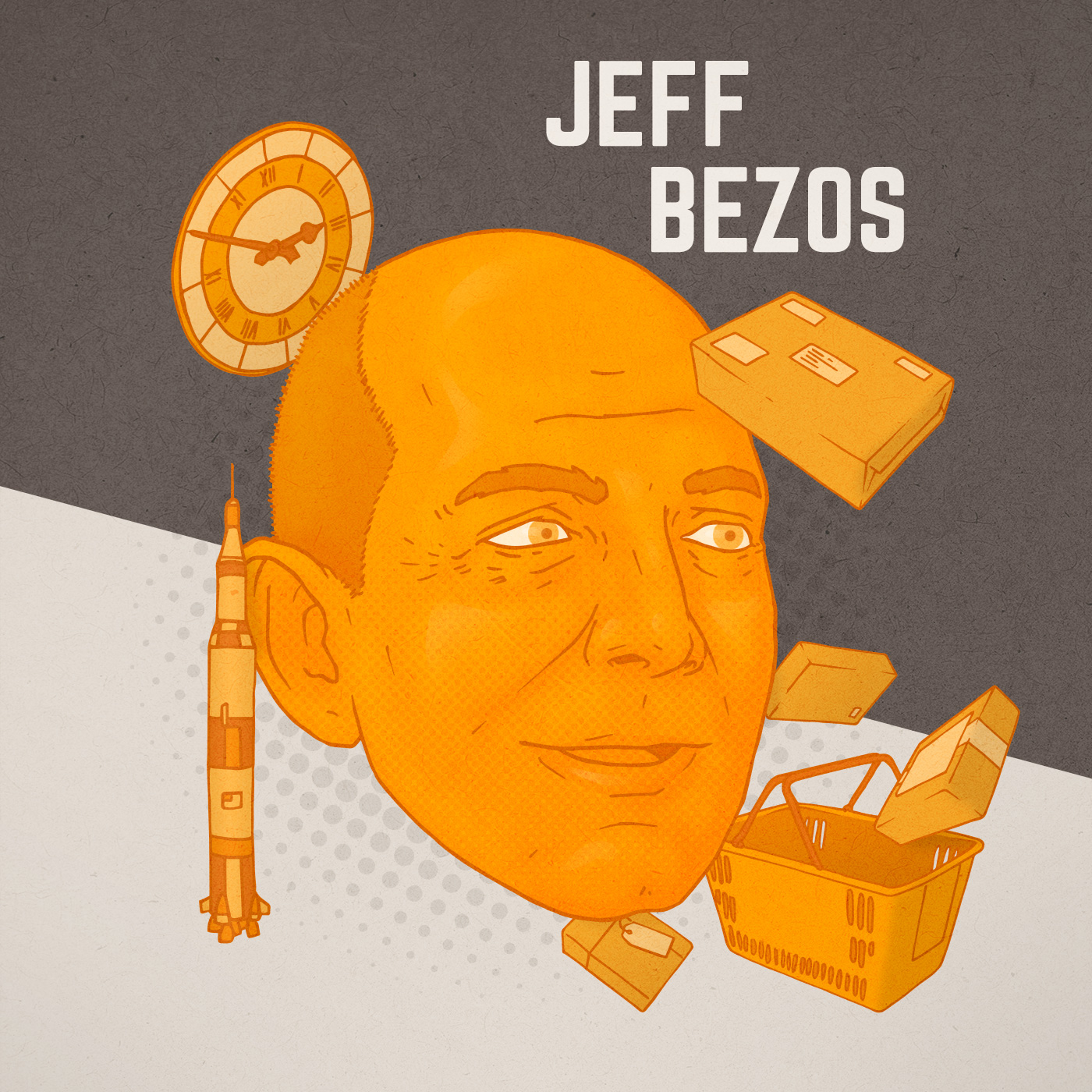 16/28 – Henry Ford (1863 – 1947)
Henry Ford was the founder of the Ford Motor Company, and the sponsor of the development
of the assembly line, technique of mass production. He developed and manufactured
the first affordable automobile for the middle class. He made the automobile into
a practical transportation method that made a profoundly impact on the world.
As a teenager, Ford repaired watches for his friends and family. In 1891, he started working
for Thomas Edison at the Edison Illuminating Company, where quickly became chief engineer.
His first attempt to build an automobile was a failure. Even though he managed to build
a quality automobile, the costs where too high to mass produce.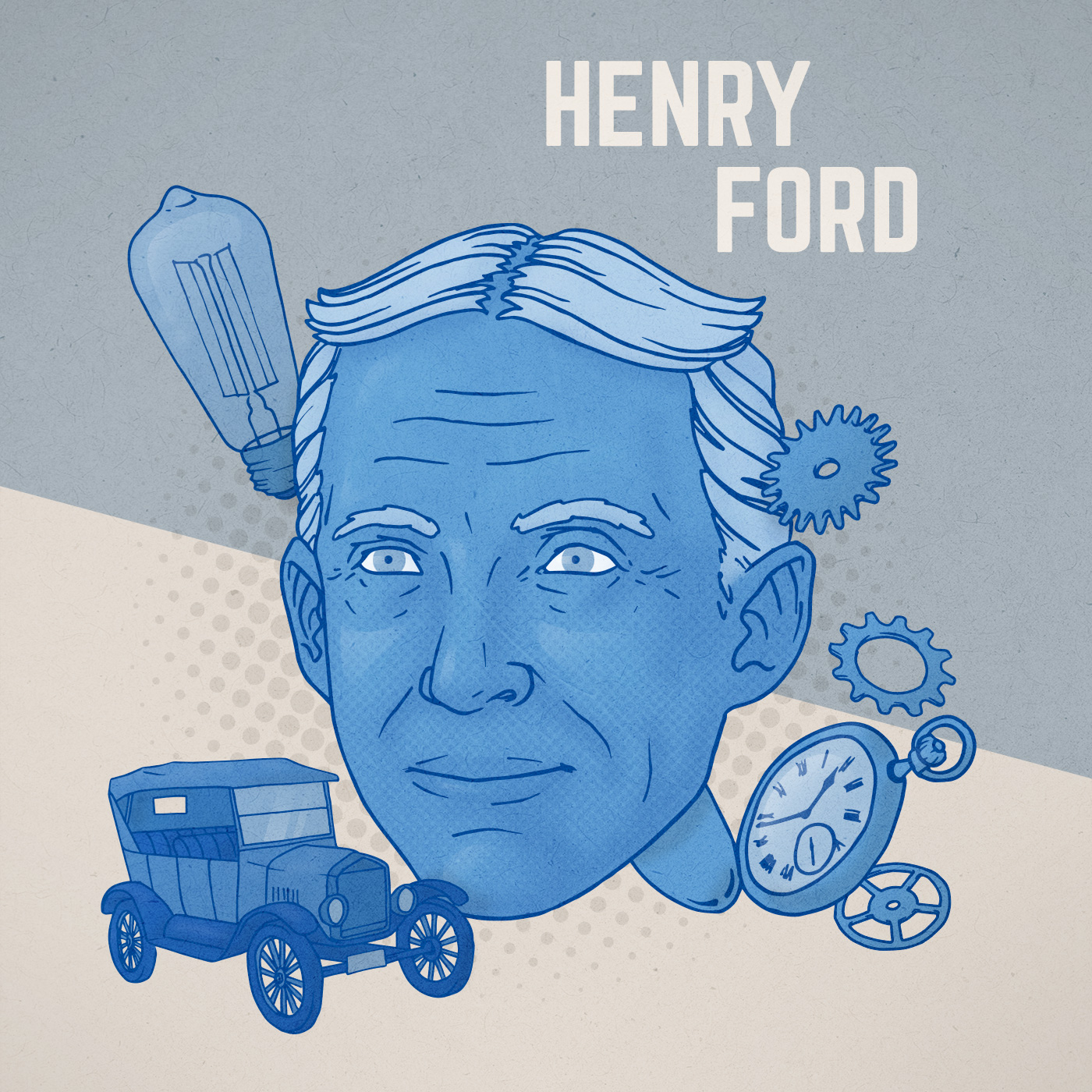 15/28 – Malala Yousafzai
Malala Yousafzai is a Pakistani activist for female education. She is the youngest-ever Nobel Prize laureate.
She is known for having stood up for education and women in a region where taliban had banned girls from attending school.
She was attacked by the Taliban when she was 15 years old, being shot in the head while boarding her school bus.
Using a fake name, she wrote a blog for the BBC describing what life was under the control of the Taliban.
She is a Twilight fan, has a crush on Roger Federer and has met the Queen and President Obama.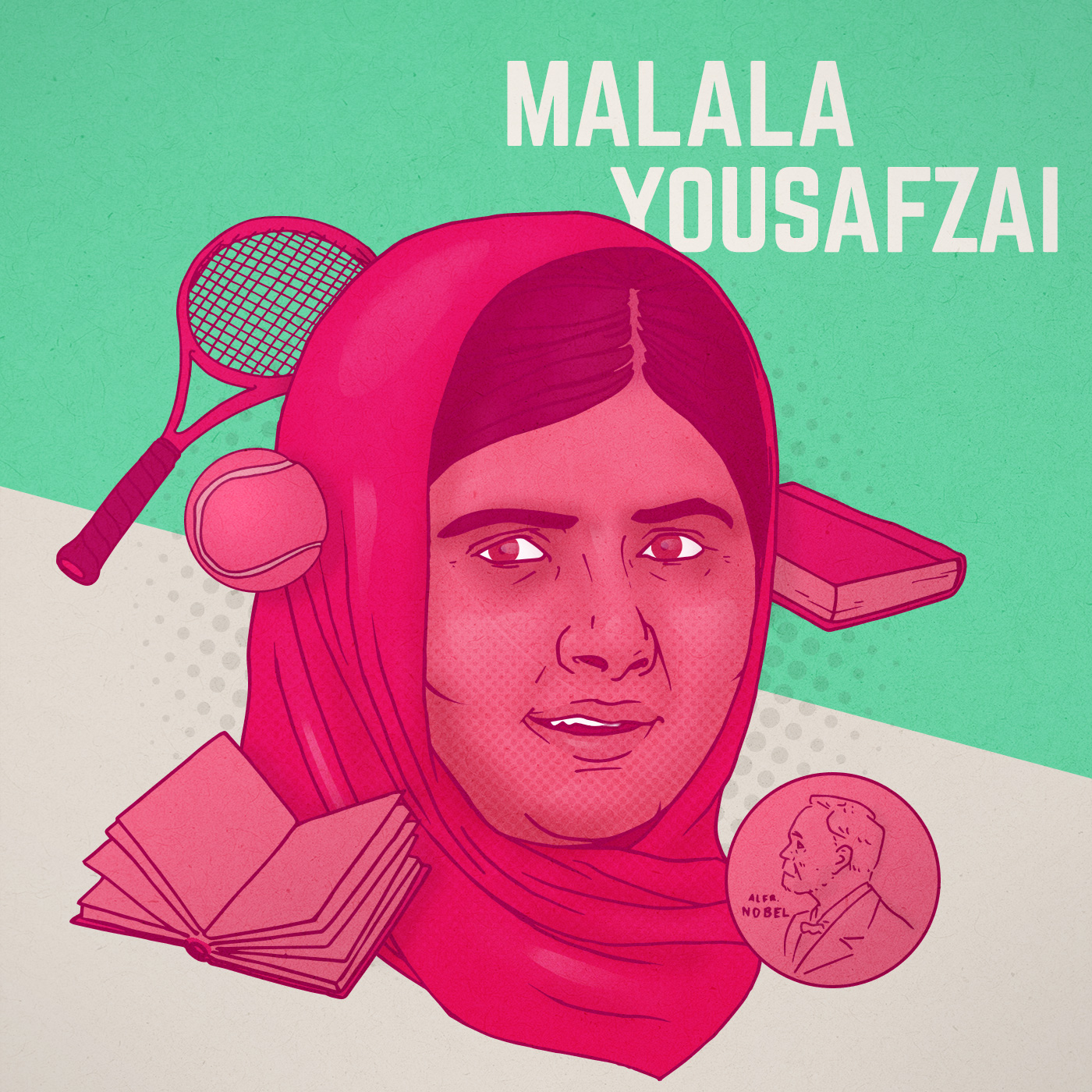 14/28 – Chris Gardner
Christopher Paul "Chris" Gardner is an entrepreneur, investor, stockbroker, motivational speaker, author, and philanthropist.
You might know him from the film based on his book "The Pursuit of Happyness", book were he shares his struggles as a homeless
person while raising his 2 year-old son.
Chris was born in Louisiana but grew up in Milwaukee, where the car that his mom and two uncles were traveling in direction to Canada broke down.
Originally, Chris wanted a career in medicine. He worked doing research job for a heart surgeon and as a salesman of medical
supplies before becoming a millionaire stock broker. The film is not completely accurate regarding many facts of his life but
he has repeatedly said that he was OK with it and that he had given license to the filmmakers to take dramatic liberty on the story.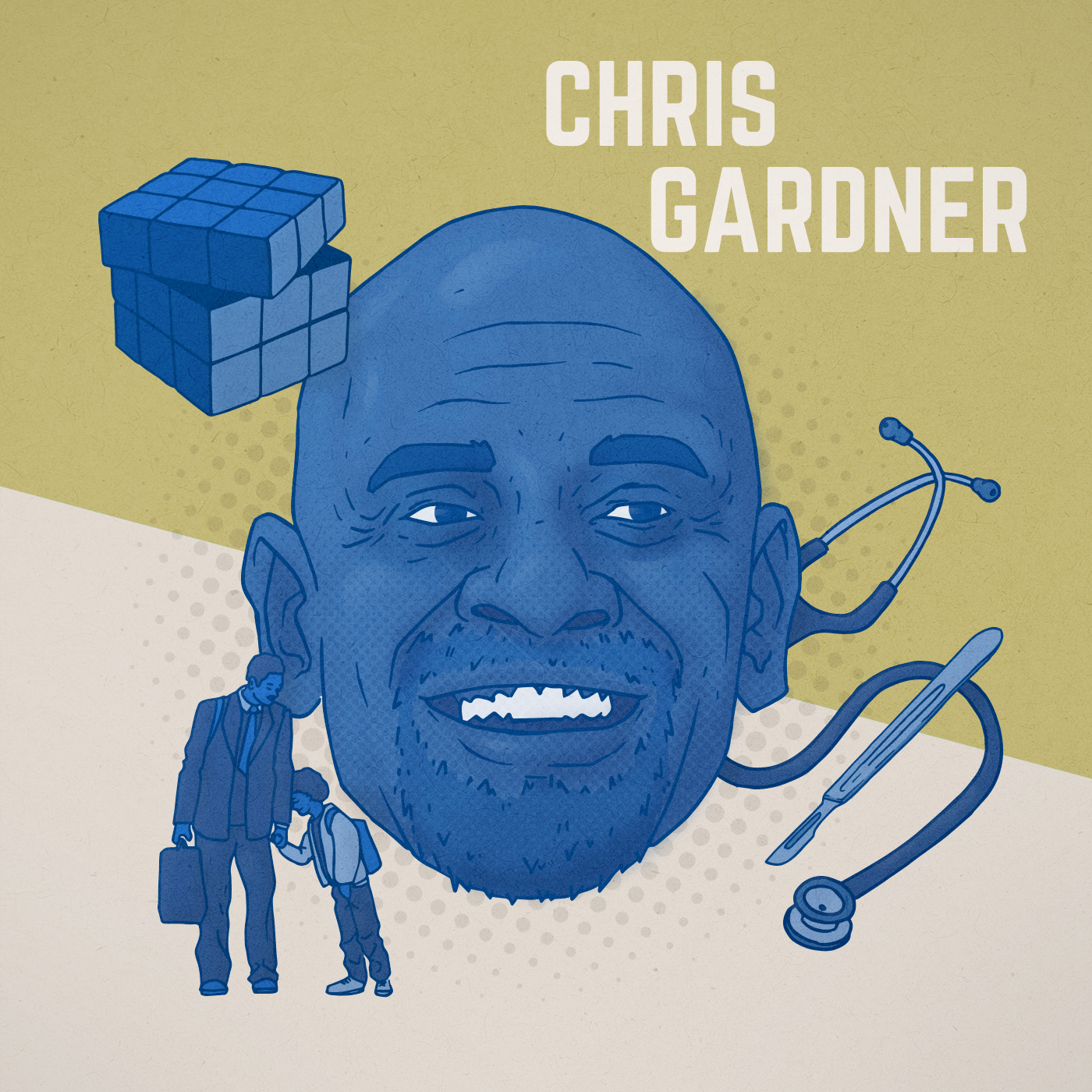 13/28 – Michael Jordan
Michael Jordan is the greatest basketball player of all time according to his biography on the NBA Website.
Winner of six NBA championships and five MVP awards, he is also the owner of the Charlotte Hornets and has a greatly popular
line of signature sneakers produced by Nike.
It is said that he was supposedly "cut" from his high school basketball team during his sophomore year, but this is actually a fictional tale.
He played a cartoon superhero in the series "ProStars" with Wayne Gretzky and Bo Jackson. One of his closest friends is the driver
that first gave him a ride when he landed in Chicago after the "bulls" had neglected to send someone to pick him up.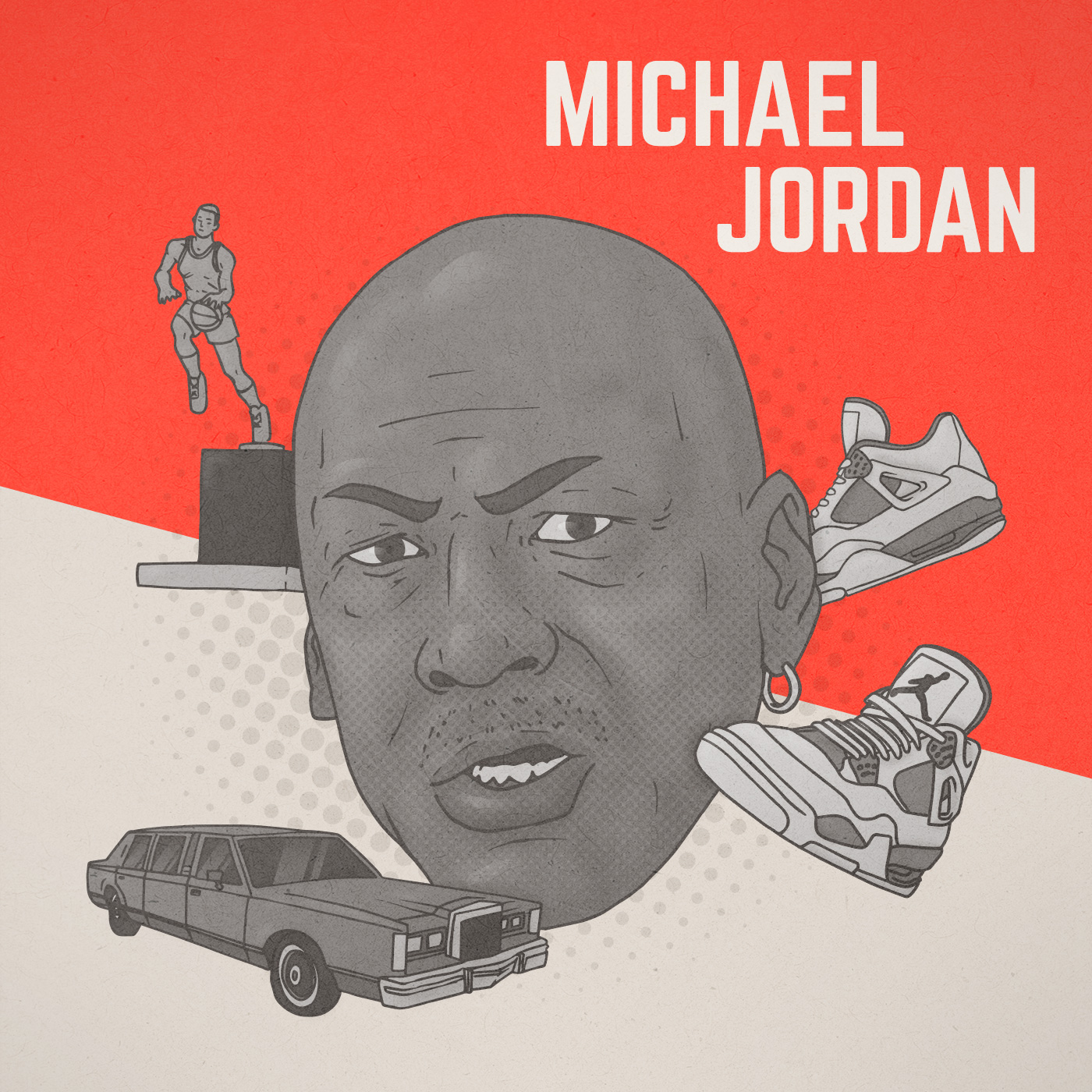 12/28 – Coco Chanel (1883 – 1971)
Gabrielle Bonheur Chanel, also known as Coco Chanel, was the fashion designer and founder of Chanel.
Her nickname comes from her singing a song about a dog name "Coco". She always loved singing and dancing,
and she event attempted doing a couple of numbers before discovering fashion as a hobby. It is said that she was a terrible at drawing
and that instead of sketching she would sculpt her clothing on top of the models.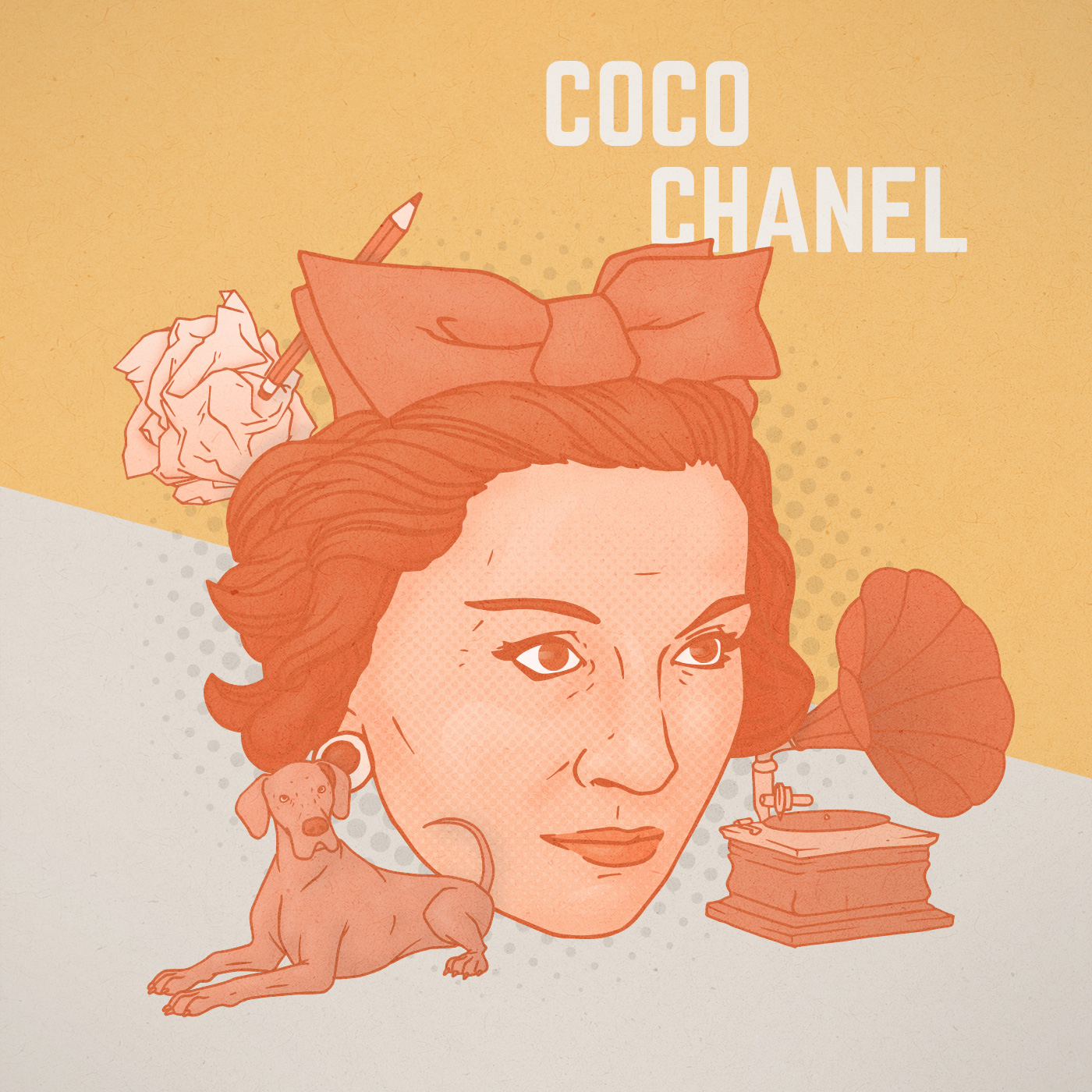 11/28 – Jack Ma
Jack Ma is the founder and chairman of Alibaba, a Chinese eCommerce company whose
initial public offering of $25 billion established a new record as the largest IPO ever.
Jack Ma holds a bachelor's degree in English and used to be a teacher before jumping
into the world of business. He first learned english by offering free sightseeing tours to tourists,
even if it meant riding his bike for over 45 minutes every day. In 1995, he was held hostage
and threatened with a gun while collecting debt for a friend in the United States.
His lifelong hero is a fictional american character: Forrest Gump.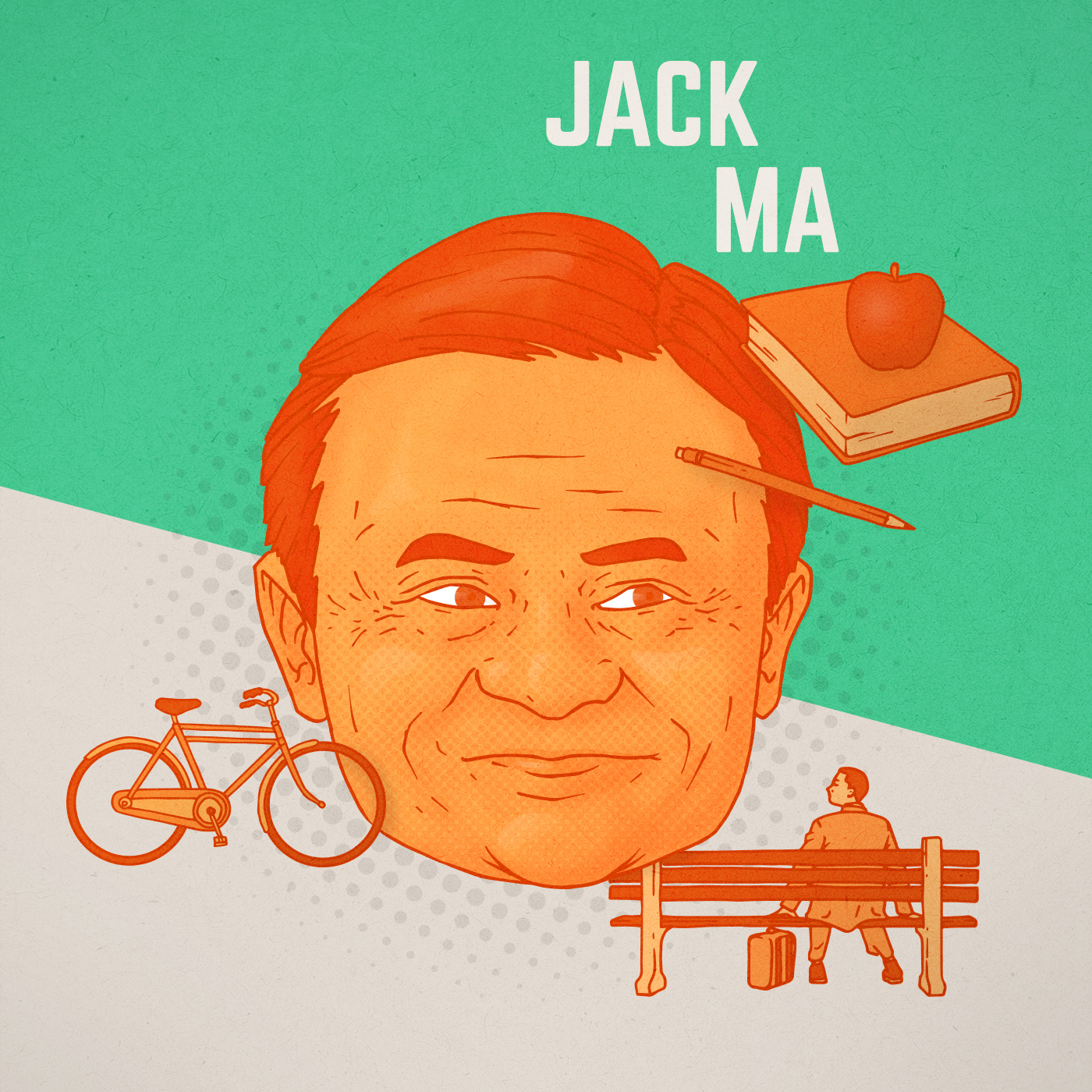 10/28 – Bill Gates
William Henry "Bill" Gates III is an entrepreneur, philanthropist, investor, and computer programmer.
He is best know for co-founding Microsoft, the largest PC software company.
He built his first computer program as a teenager and it was a version of Tic Tac Toe.
He dropped out from Harvard at 1975 and got arrested in New Mexico two years later for driving without
a license and running a red light. He is the proud owner of an original collection of writings
by Leonardo Da Vinci (the Codex Leicester). He has pledge to donate most of his fortune to philanthropic causes,
so far he has already donated over $27 Billion, according to Wealth-X.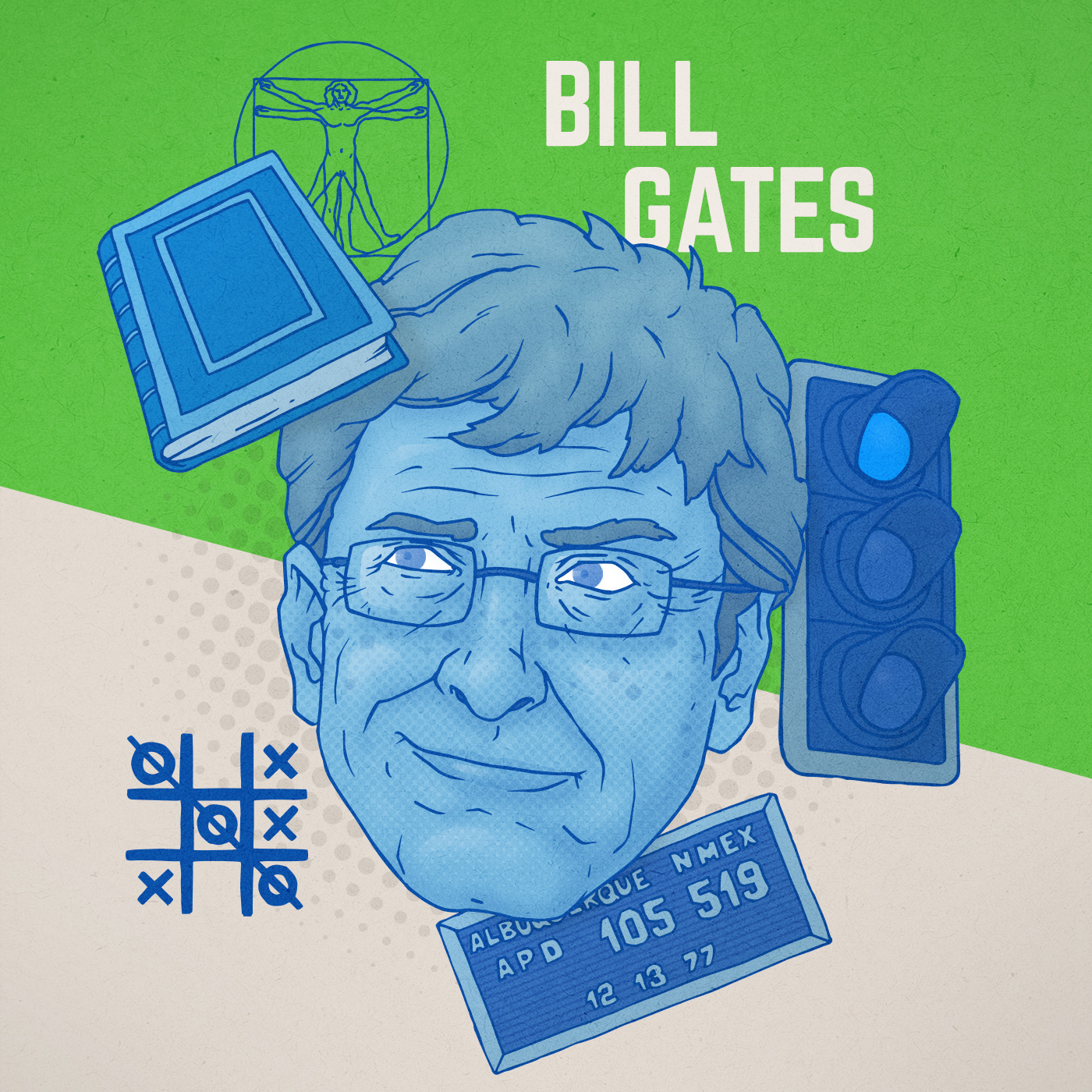 9/28 – J. K. Rowling
Joanne "Jo" Rowling, nom de plume J. K. Rowling and Robert Galbraith,
is best known for writing the "Harry Potter" series (over 450 million copies worldwide)
but besides being a novelist, she is also a film producer, screenwriter and earnest charity donor.
It was inside a delayed train from Manchester that she first had the idea of writing Harry Potter.
Her first Harry Potter manuscript was rejected 12 times before Bloomsbury decided to use it.
But even then, she was suggested to use a pseudonym. She was under welfare while she finished
the first Harry Potter book.
She enjoys playing Minecraft with her son David, made a guest appearance on the Simpsons
and inspired herself from Basketball to give birth to Quidditch, which has now become a real sport
with teams in many parts of the world and a world cup tournament.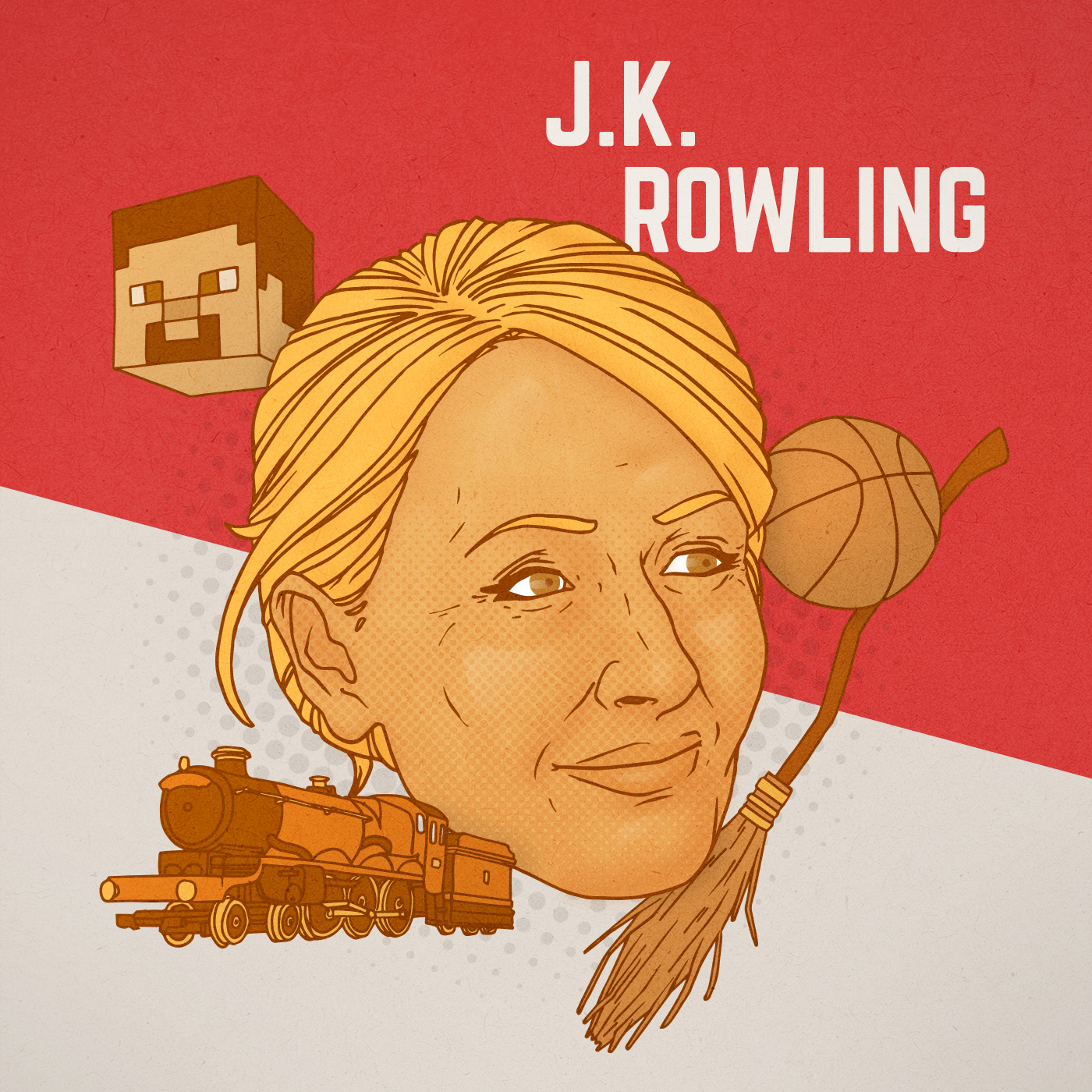 8/28 – Walt Disney (1901 – 1966)
Walter Elias "Walt" Disney, co-founder of the company the carries his name "The Walt Disney Company".
Disney was a popular showman, innovator filmmaker, cartoonist, animator, voice actor and film producer.
The evolution of animation from a black-and-white novelty to a respected cinema genre is attributed to his work.
He was the father of numerous characters including Mickey Mouse and Donald Duck.
Disney dropped out of high school at age 16 in hopes of joining the Army but was rejected for being underage. Despite that fact
he kept close ties with "Uncle Sam" and helped produce animated war propaganda films and training videos for the United States military.
It was rumoured that Disney's body was being preserved through Cryogenics, but this legend has been long discredited.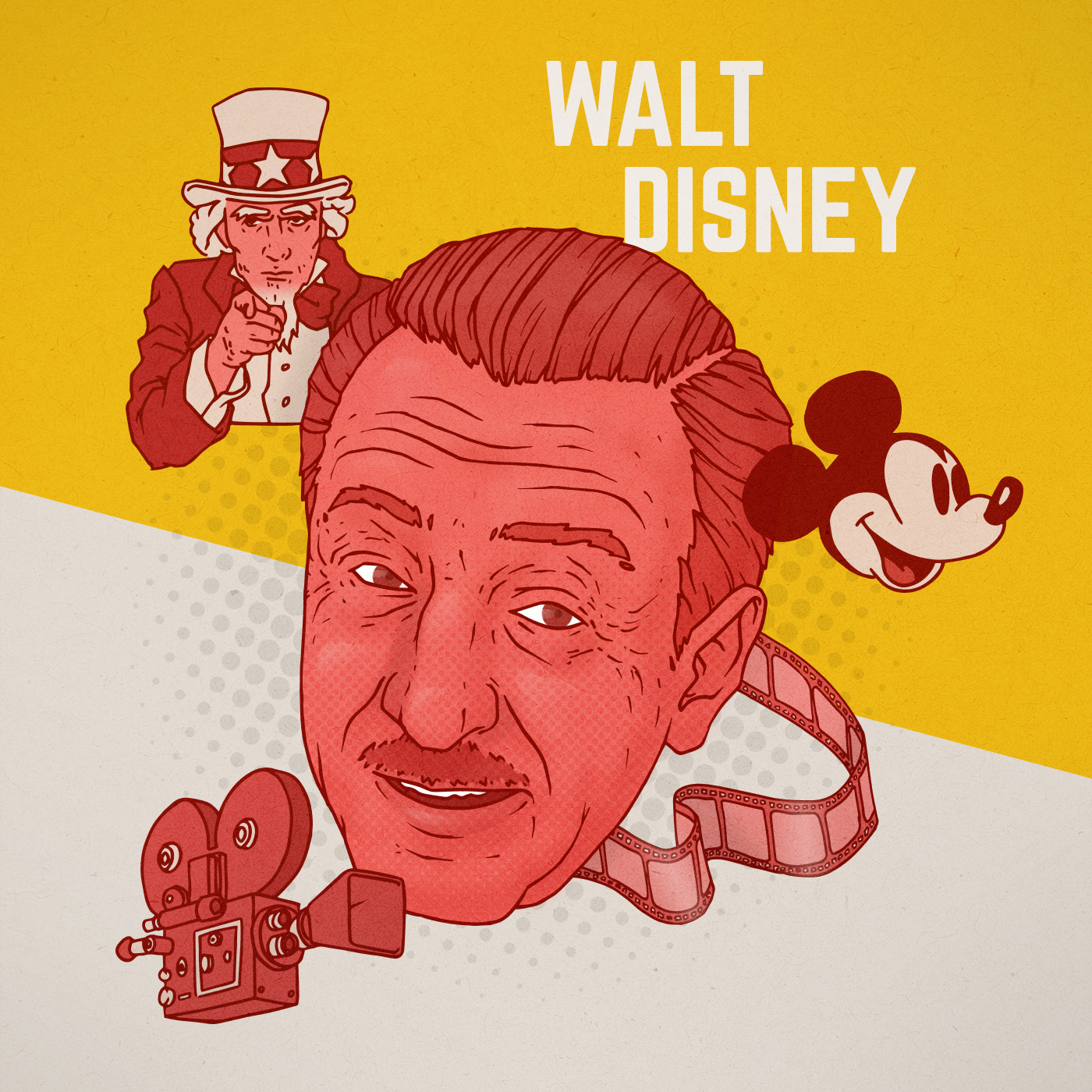 7/28 – Ingvar Kamprad
Ingvar Kamprad is the founder of IKEA — whose company's catalog has surpassed the Bible's
yearly printing by almost 3 times.
Kamprad started his business career selling matches to his neighbours. He would ride his bike door to door
and sell individually the matches that he would have bought in bulk in Stockholm. He then started selling fish,
decorations, pens… until the age of 17 when he founded IKEA at his uncle's kitchen table. He is known to live
a modest life, he only flies in economy class, drives a 1993 Volvo, and every now and then visits IKEA for a "cheap meal".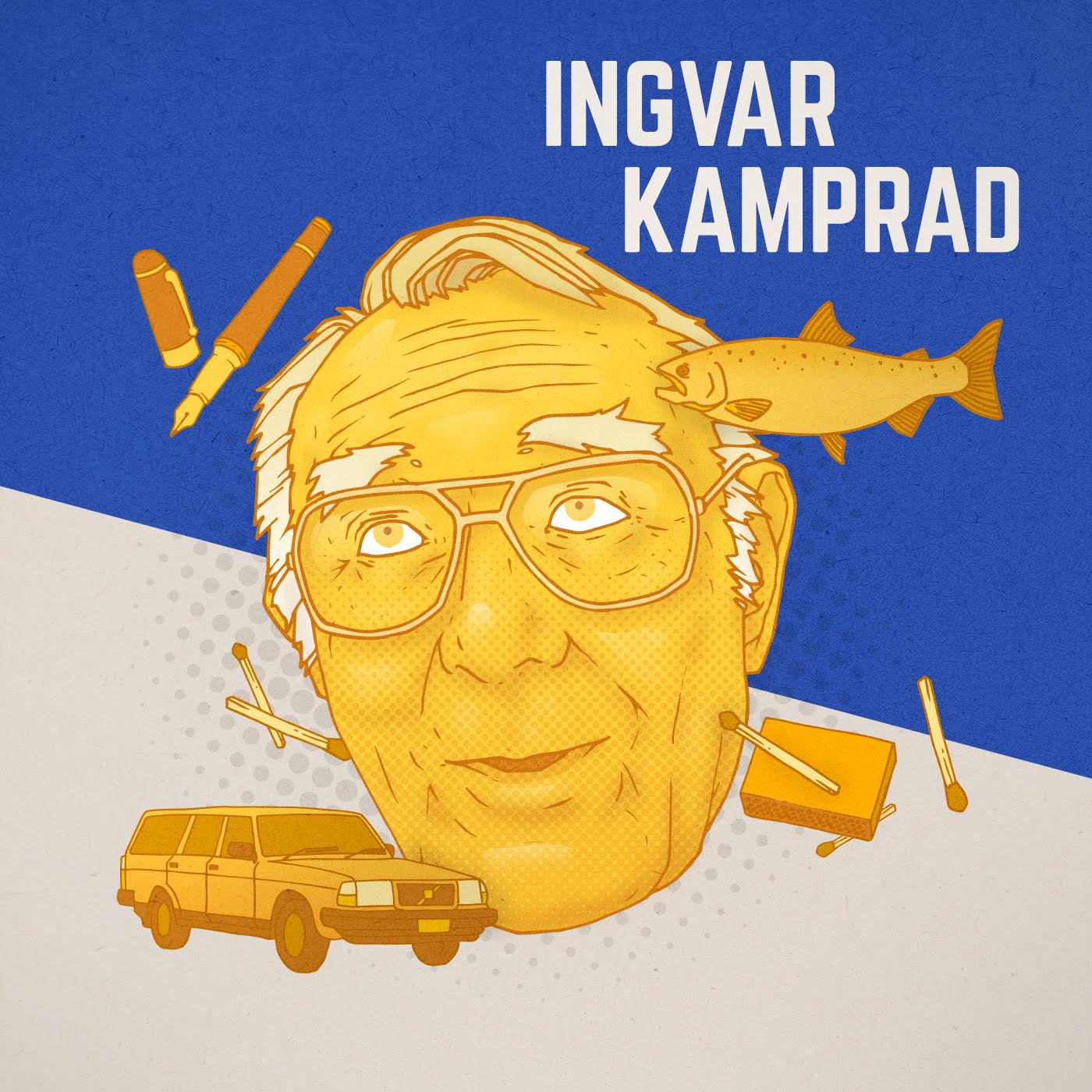 6/28 – Arianna Huffington
Arianna Huffington is the co-founder and editor-in-chief of The Huffington Post, an online news
aggregator and blog bought by AOL in 2011 for US$315 million.
Arianna Huffington was born in Athens as Ariadne Anna Stassinopoulos. She was independent candidate
to run against Arnold Schwarzenegger to be governor of California in 2003. Known to be highly spiritual,
she meditates every morning during 20 to 30 minutes and practices yoga on a regular basis.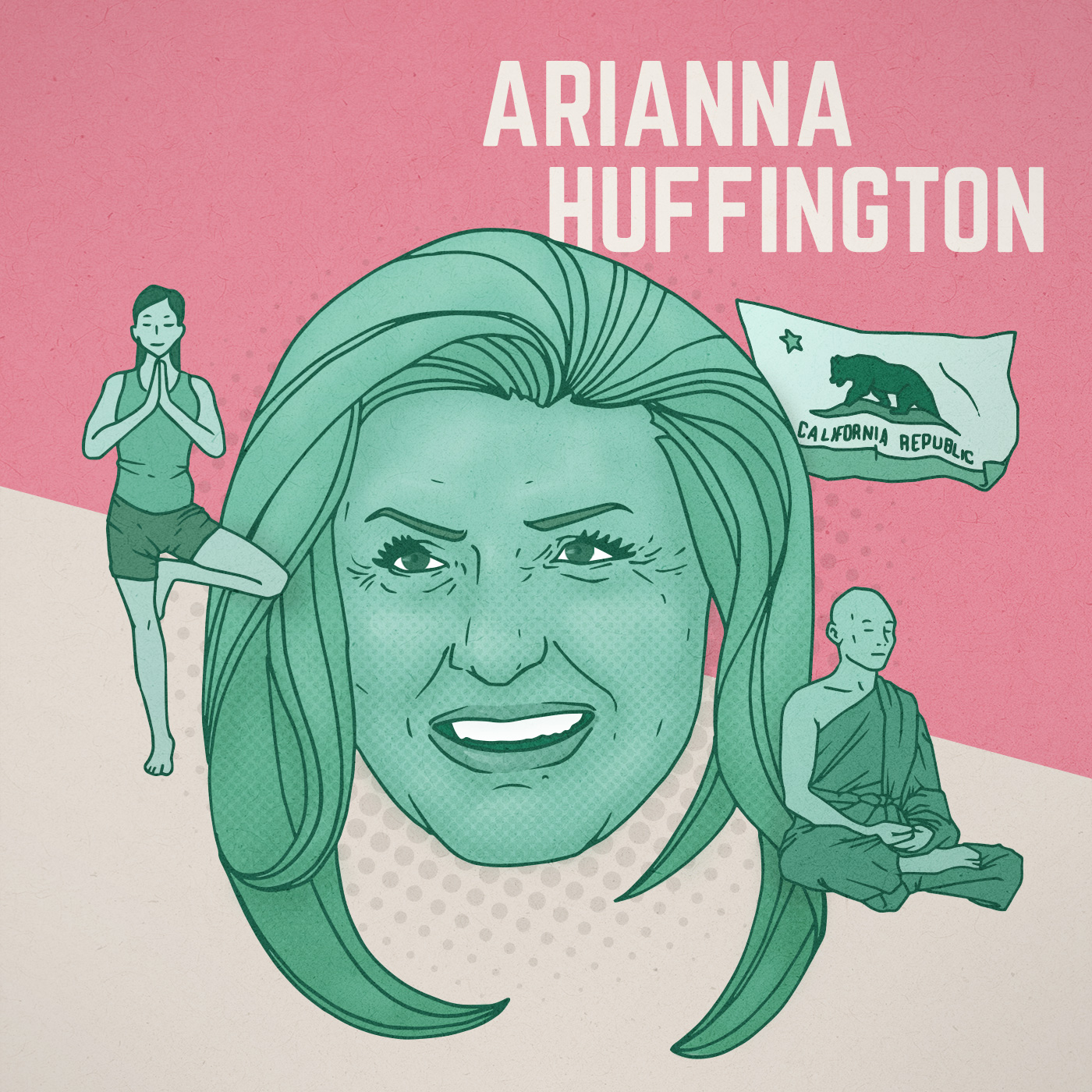 5/28 – Jay Z
Shawn Corey Carter, known as Jay Z, is an accomplished entrepreneur and Hip Hop mogul.
He is one of the world's best-selling artists of all time.
He and his siblings were raised by their mother after their father left. In his lyrics, he claims
that at the age of 12, he shot his older brother for stealing his jewelry.
He used to carry a gun in an empty VHS box during his hustling days.
At 15, he lost a rap contest judged by LL Cool J, to then beat him a few years later.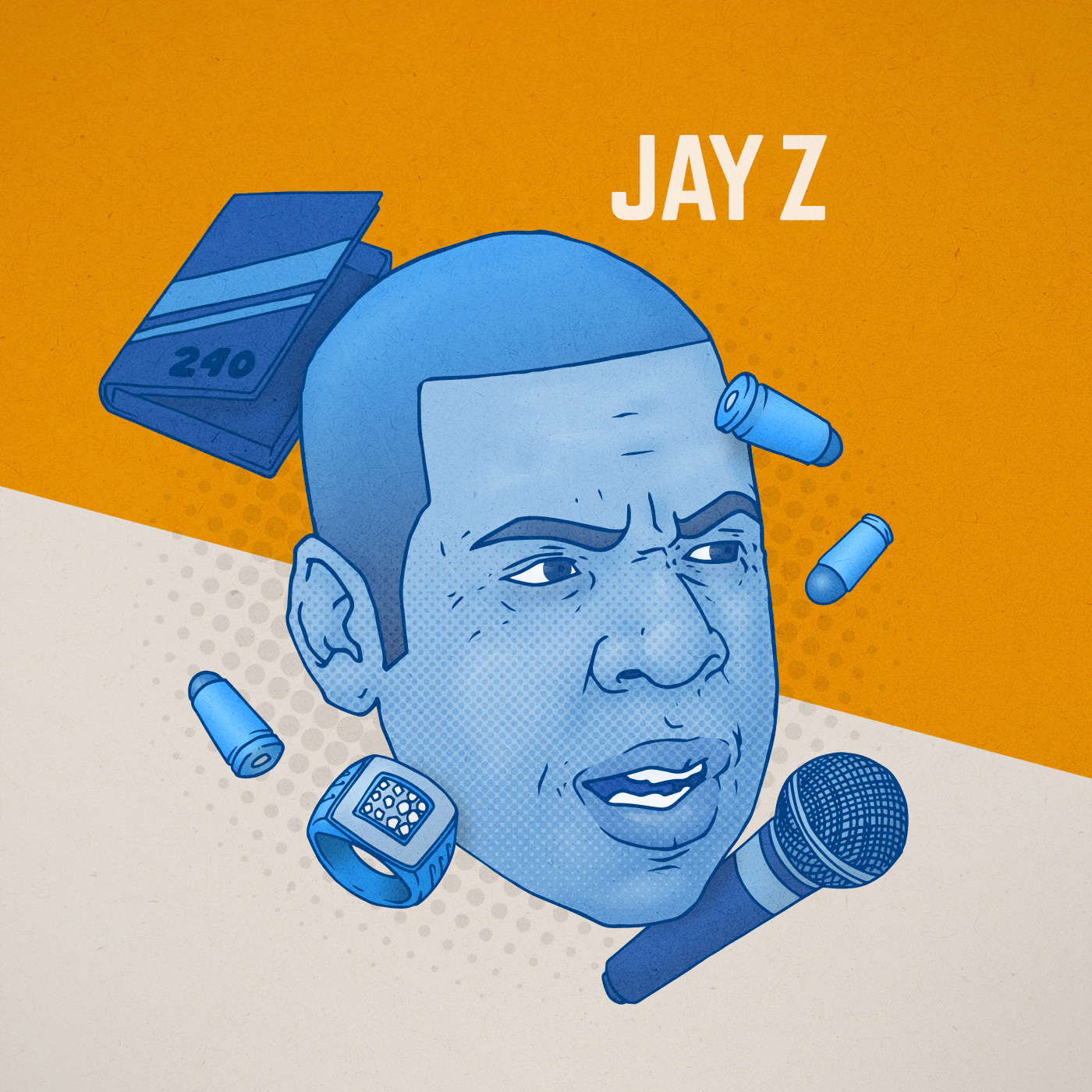 4/28 – Warren Buffett
Deemed the most successful investor of the world, Warren Buffett has ranked consistently
among the world's wealthiest people and part of the world's most influential people.
He has pledged to donate 99% of his fortune and so far he has donated, through philanthropist efforts,
enough money to have built 4 Apple Campuses.
Warren Buffett's hunger for success was evidenced as a young child, he sold soft drinks, delivered Newspapers,
sold used golf balls, stamps, pinball machines, and so on…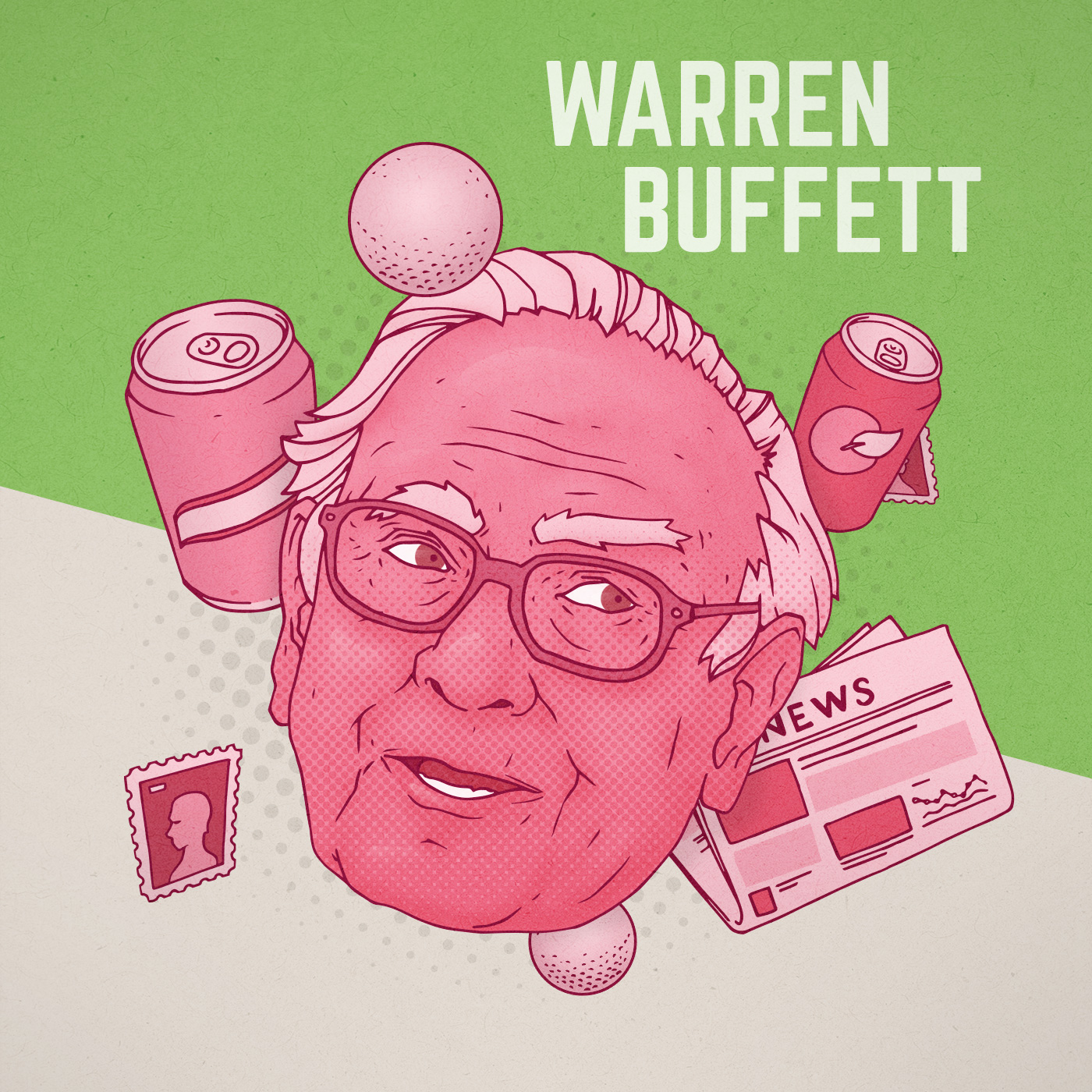 3/28 – Oprah Winfrey
Talk show host, producer, actress, Emmy award winner (39 times) and philanthropist,
Oprah Winfrey is best known for her talk show The Oprah Winfrey Show — highest-rated program of its kind in history.
Titled the "Queen of all media" for her incredible media success, Oprah Winfrey was born into poverty
to a teenage single mother. During her youth, she won several beauty pageants including Miss Black Tennessee and
it is said that every week she gets over 12,000 emails from people all over the world.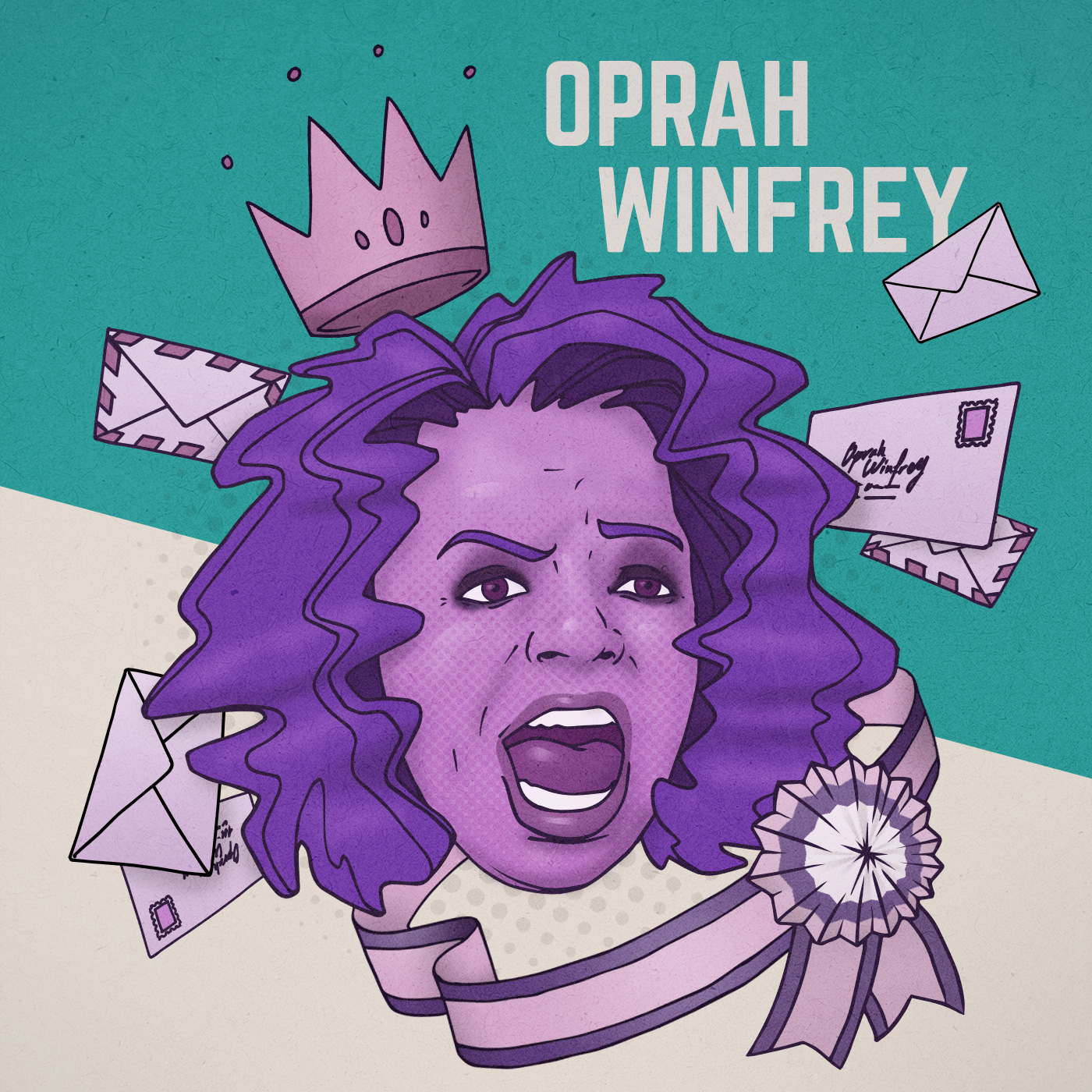 2/28 – Richard Branson
Actually, "Sir" Richard Branson ! He was awarded Knight Bachelor of the Order of the British Empire
for his services to entrepreneurship — However, he prefers to be called plain old Richard —
Richard, besides being the founder of the Virgin Group which comprises more than 4000 companies, proudly holds
seven Guinness World Records. He lived on a houseboat during the 80s and started his first business — Virgin Records — at the age of fifteen.
Not bad for someone who has dyslexia !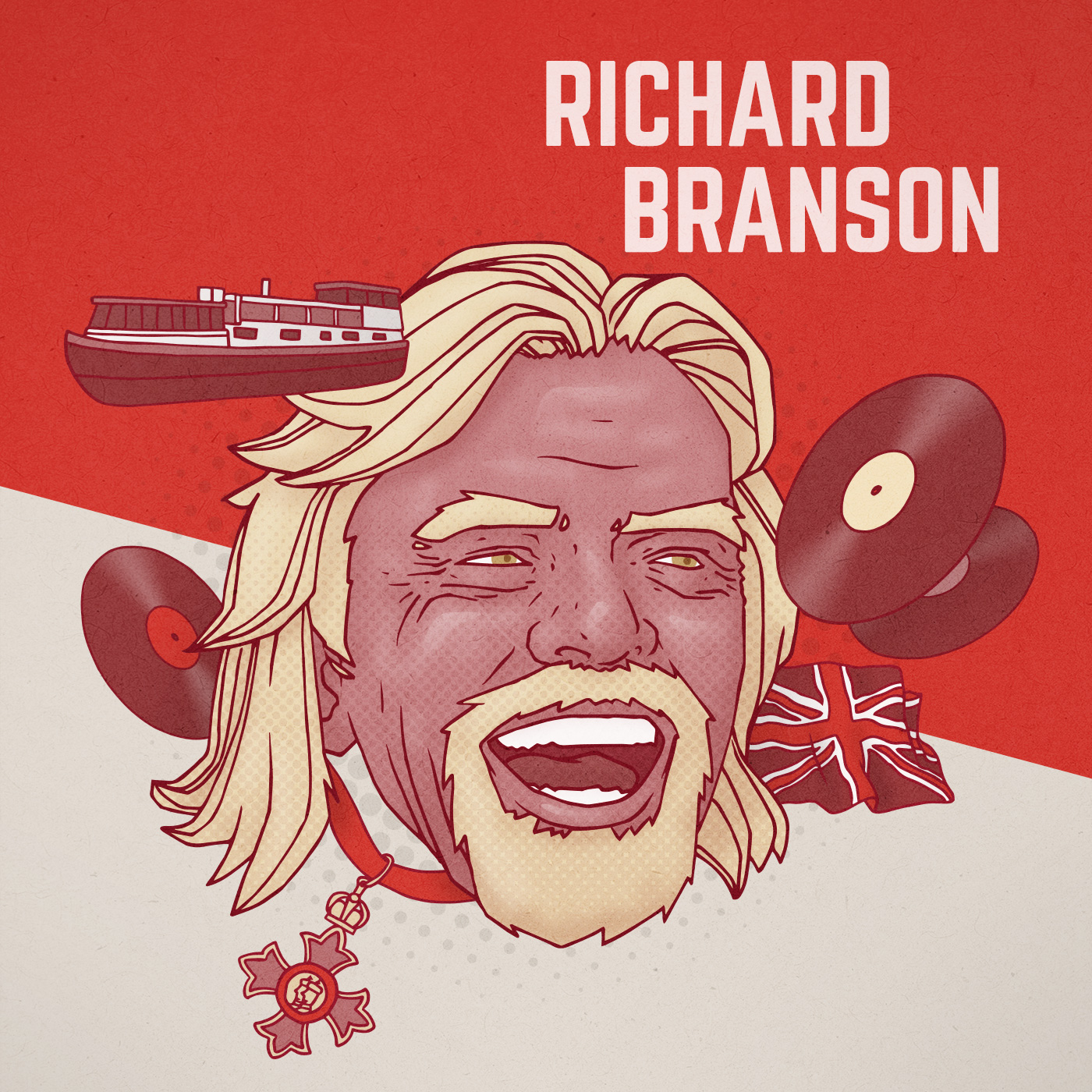 1/28 – Elon Musk
Entrepreneur, engineer, inventor and investor. Elon Musk is known for his involvement in SpaceX,
Paypal, Tesla Motors, Hyperloop, Salacity, OpenAI among other ventures. But what most people don't know
is that the life of the man who inspired Tony Stark in the Iron Man movies wasn't always this glamorous.
Elon Musk used to be heavily bullied in school to the point of being hospitalized, when he moved to Silicon Valley, he was so broke,
that he would sleep on the floor of his office and go shower at the YMCA the next morning. In 2008, while having a divorce,
he saw most of the money he made from selling PayPal go away as Tesla Motors and SpaceX were having problems.