Garbage beauty: From trash to art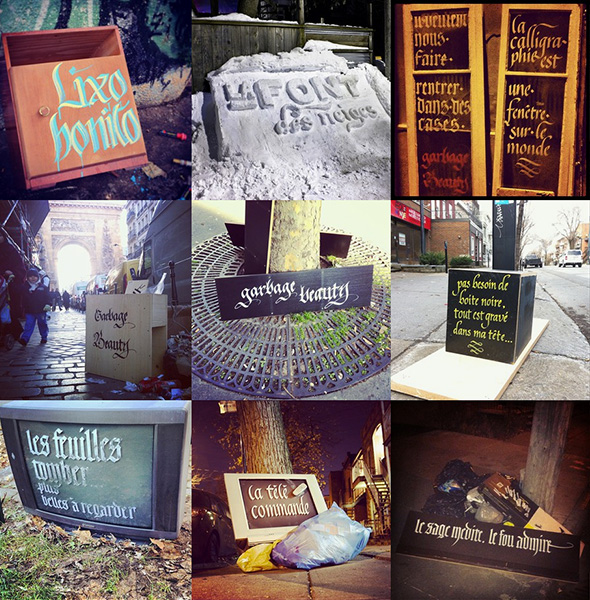 Calligraphy is coming back strong. Designers all around the world have dusted off their brushes and are bringing this type of visual art back to life.
Garbage beauty, is a Montreal-based art collective that uses calligraphy to beautify junk left on the streets.
All crew members come from a graffiti background, which is a form of cultural expression frequently condemned by authorities.
But they have cleverly changed the canvas to allow them to express themselves in a totally legal and non-objective way.
A form of expression where the raw materials are just laying around and since throwing things away is universal, they have already opened their horizons to Paris and New York.
You might have seen them during last years "MTL ZOO" or the "Beaux Dêgats" event at the Fresh Paint space.
They are multiplying their appearances in Montreal's graphic landscape. They recently "dressed" one of the windows at the "Palais de congrès de Montréal".
Perhaps one day, you will see your old junk skillfully presented in a meaningful way …
To check out their work, visit: www.garbagebeauty.com or www.facebook.com/garbage.beauty