Carving Horror: deadly pumpkin sculptures from Villafane studios
Halloween is just around the corner, and like every year, people will decorate their houses with ghosts and spiderwebs.
Families will also get together to carve pumpkins with scary faces and place them at their front door for everyone to enjoy.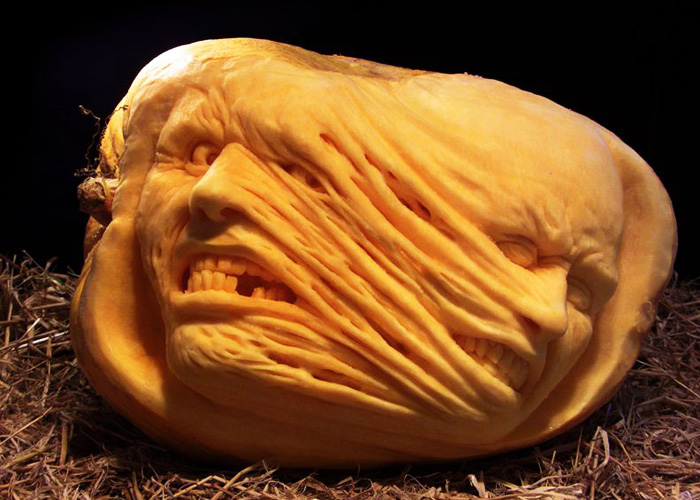 That said, some are just better at it…
Ray Villafane and Andy Bergholtz from Villafane Studios (Phoenix – Arizona) specialize in carving pumpkins.
They have managed to tame this unusual "material" and achieve true works of art. Besides the standard horror-related subjects
like monsters and skeletons, you can also find monkeys, robots, cartoon characters and US president Barack Obama.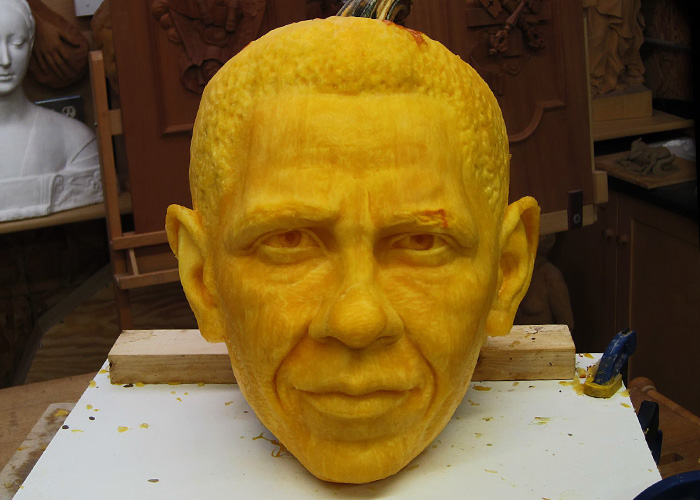 Their expertise has led them to carve pumpkins for Heidi Klum's Halloween party and do skill demonstrations for Martha Stewart.
Today, their team continues to grow… as well as their list of clients.
Find out more from this talented artists at www.villafanestudios.com or on their Facebook page: www.facebook.com/VillafaneStudios